2024 will be the year Wi-Fi 7 takes off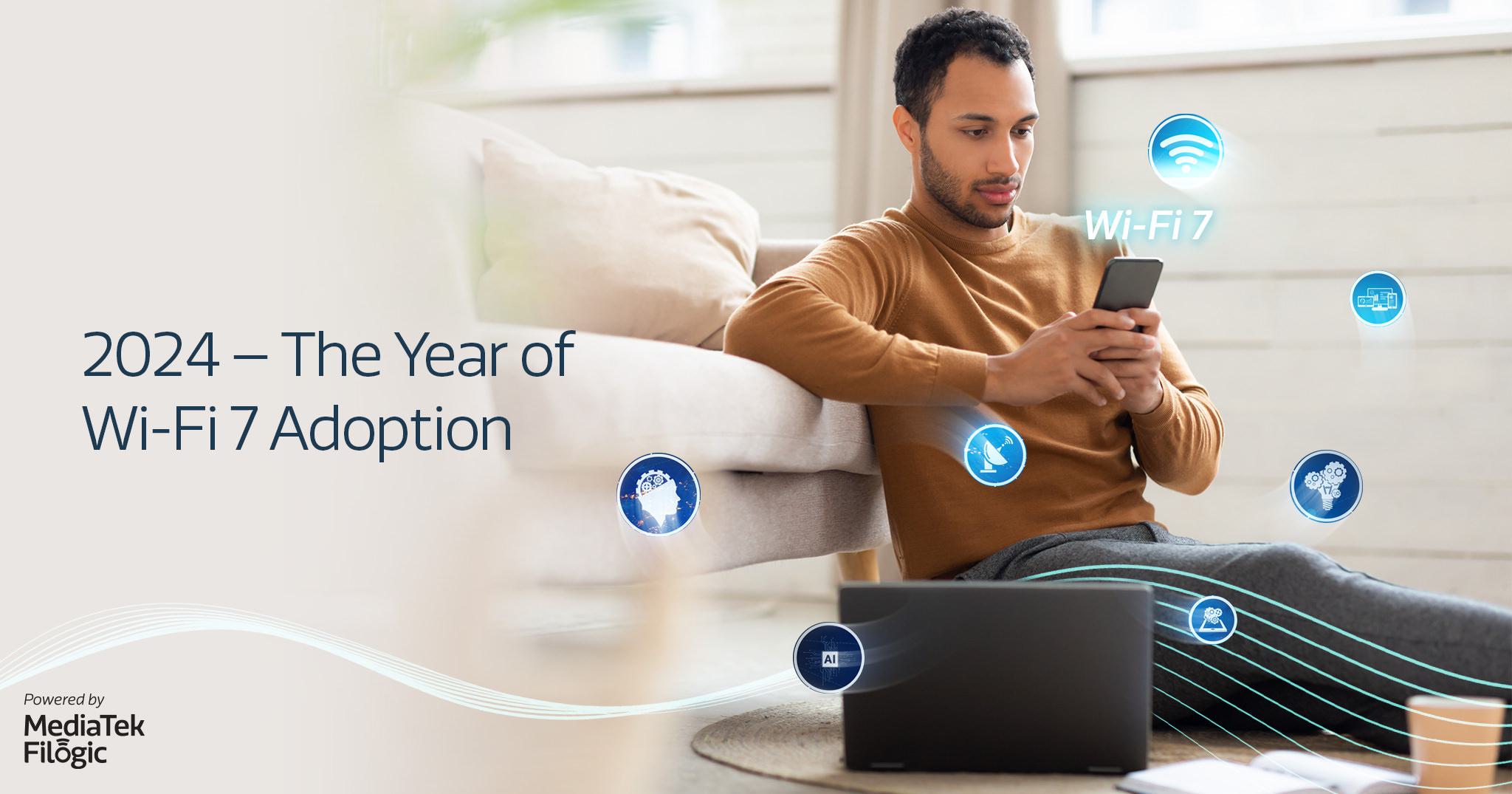 You may already have a Wi-Fi 7-ready smartphone powered by the MediaTek Dimensity 9200+, and the first wave of Wi-Fi 7 access points, routers and similar devices will launch later this year, however 2024 will be the year Wi-Fi 7 truly takes off! A wide range of devices powered by MediaTek Filogic are already in development, preparing to launch for different applications in the home, retail, enterprise, and operators. Wi-Fi 7 adopters will enjoy these connectivity advancements:

Up to 2.4X faster than Wi-Fi 6E
MRU: Enhanced resiliency to interference
MLO: Lower latency, smoother band-steering, more reliability
Optimal architecture
Like with any new technology adoption, it is a step-by-step process. Experts forecast that Wi-Fi 7 access points and routers will be adopted first by the biggest operators, closely followed by the rest in the next year. In the enterprise segments, adoption will start with flagship/high-end devices servicing those most in need of extreme performance, coverage and capacity, before shifting to mainstream devices towards the second half of 2024. By the end of 2025 it's expected Wi-Fi 7 devices will be available top-to-bottom of every market. This rapid adoption is great news, as its revolutionary new technologies - particularly MediaTek Filogic's innovative single-chip MLO - gives real benefits to wireless users.

Sign up for our monthly newsletter
EXECUTIVE INSIGHTS | LATEST NEWS & EVENTS | PRODUCTS & TECHNOLOGIES