3 stories of MediaTek employees giving back to their communities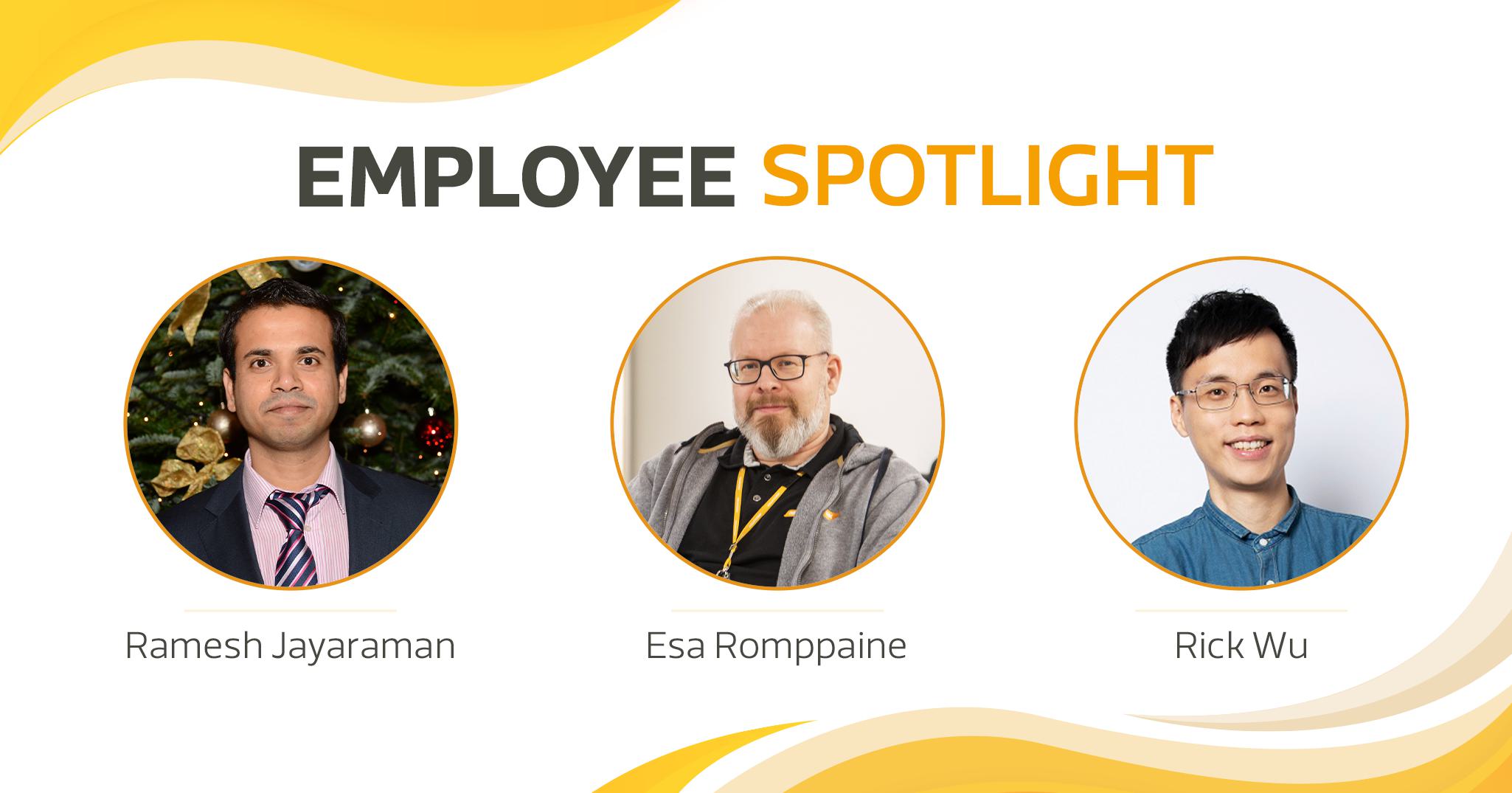 MediaTek's employees endear themselves to giving back to our society in different ways through our Volunteer Clubs program, which includes activities such as beach cleaning, fundraising for animal shelters, writing programs, and much more. Here are three stories of how our employees make a positive difference beyond the day job.


CamCare Science Fair Program
"It is encouraging to see, every year, more young scientists showcasing their experiments, prototypes, and thoughts about various aspects of science. It's a great joy!"
Ramesh Jayaraman, an engineer from MediaTek UK, not only serves as the treasurer for CamCare, a non-profit organization based in Cambourne, England, but is also actively involved in STEM education activities that give back to the local community. He noted that through demonstrations and activities, such as the Cambourne Science Festival, the younger generation is inspired to learn and strengthen its community bond. Ramesh emphasized that giving back is a rewarding experience as he receives positive support from the people taking part, further motivating him to continue his passion and commitment to inspire the younger generation.

"This is engineering": Introducing a New Generation of Students

"Even small children know what doctors or teachers do, but what do engineers do at work? I want to tell children what engineers' daily life at the office is and break the stereotypes that are attached to engineers."
An unexpected assignment of hosting STEM teachers at the MediaTek Office in Oulu, Finland, sparked senior engineer, Esa Romppainen, into making a difference. He found many students weren't interested in engineering, mostly due to the perceived "branding" of what engineers do. Determined to change the stereotype, Esa started to collaborate with schools, where he showcases what engineers do in real life to students and teachers, creating the opportunity for them to talk and discover more. He has already seen some positive results: once, a 19-year-old student explained that she wanted to be an engineer after attending his sharing session! These are rewarding moments that help spur Esa's dedication onward. Now he receives invitations from schools, universities, and institutions regularly, and more members from the local office are also joining him in promoting STEM education to guide future engineers!

Writing Education Program
"As a trained engineer, coming from a science and engineering background, I am proud of myself and my team for driving the Writing Education Program."
The Writing Education Program, established in 2018, was initiated by members of the Volunteer Club and is sponsored by the MediaTek Foundation to inspire young children's and teenagers' interest in reading and writing through an engaging gamified teaching approach.

Rick Wu, the program lead, has observed that the Writing Education Program continues to evolve year after year. In addition to publishing a collection of students' works for three consecutive years, this program is now included in the National Yang Ming Chiao Tung University service programs. An online platform was also set up by the team to match volunteers and students more efficiently. This year also saw the launch of the English-language writing program, so that our foreign colleagues at headquarters can take advantage of their strengths and get to know Taiwan in new ways.

Sign up for our monthly newsletter
EXECUTIVE INSIGHTS | LATEST NEWS & EVENTS | PRODUCTS & TECHNOLOGIES