3 (UK) 5G Fixed Wireless, powered by MediaTek T750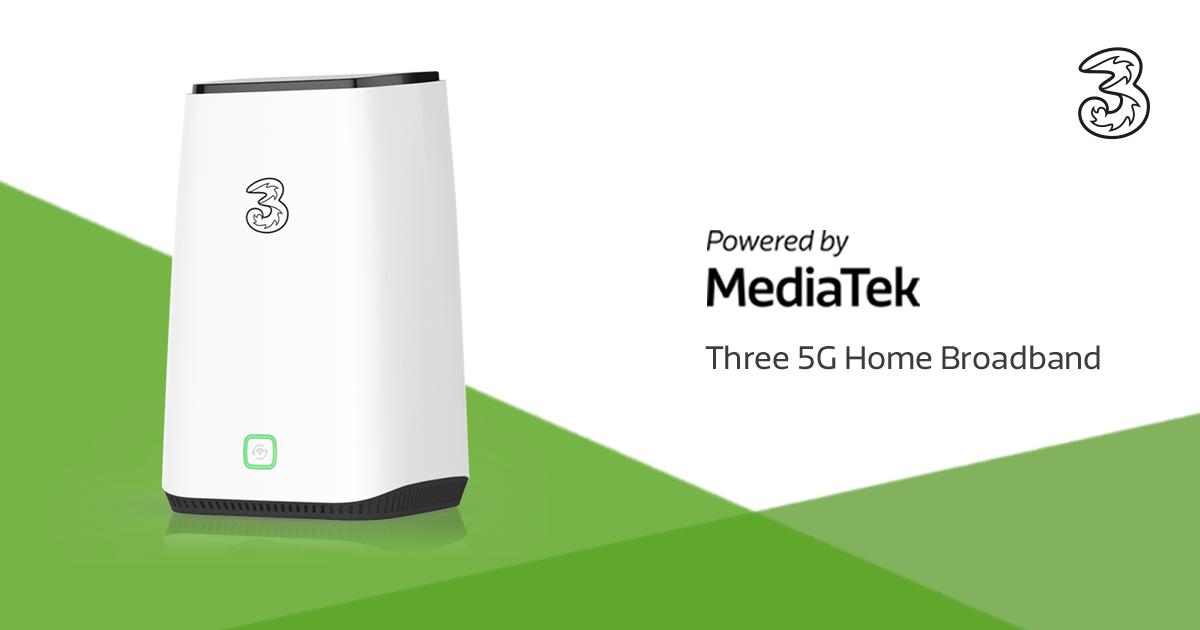 No landline. No engineer. No waiting. That's the power of 5G fixed wireless, which converts everywhere superfast 5G into home broadband Wi-Fi and multi-Gig Ethernet that's great for streaming all your favorite shows, engaging in multiplayer gaming, working over video, browsing the net on your favorite device, and connecting your growing smart home to the Cloud.
3 (UK) is now providing 5G Home Broadband in a tiny device that provides internet speeds up to 1Gbps. It provides devices at home superfast dual-band Wi-Fi 6 and two Gigabit Ethernet ports for wired devices like PCs.
The MediaTek T750 – an all-in-one, ultra-efficient 5G broadband CPE chip - powers 3's 5G Home Broadband box that can be placed almost anywhere in the house, freeing you from tethering it to a fibre/telephone line.
Sign up for our monthly newsletter
EXECUTIVE INSIGHTS | LATEST NEWS & EVENTS | PRODUCTS & TECHNOLOGIES