4K Smart TV Trends You Should Know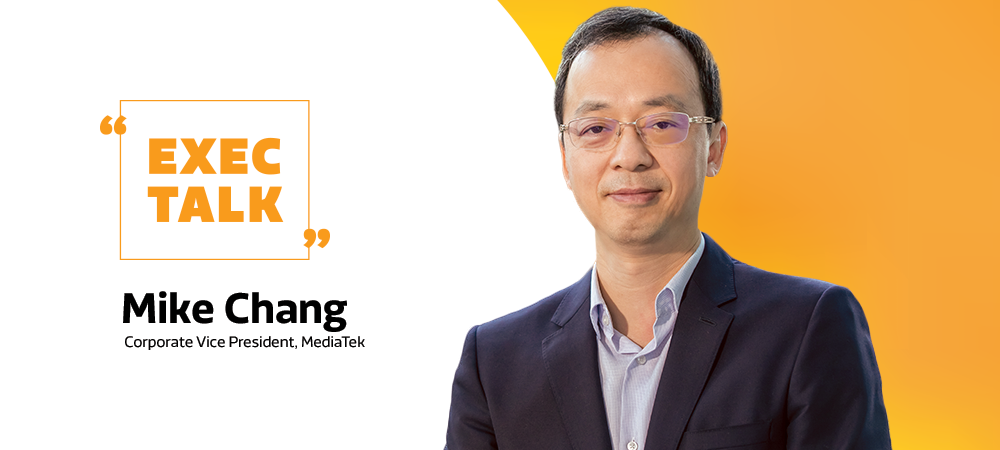 Dr. Mike Chang, who oversees MediaTek's smart TV business unit in his role as Corporate Vice President, dives into the latest trends driving the smart TV industry forward.
Now that 4K smart TVs are the mainstream, it's hard to imagine just nine years ago when the first 4K TVs hit the market with a whopping $20K price tag. The good news is that prices have dropped considerably – today the price of a 4K TV starts at just a few hundred dollars – and consumers have more choices than ever as new brands have entered the TV space such as Amazon, OnePlus, realme and Xiaomi. At the same time, smart TV features keep getting more incredible with faster connectivity, voice assistants, artificial intelligence-powered (AI-powered) picture quality enhancements and beyond, bringing consumers exciting new entertainment experiences.
Faster and more reliable connectivity means consumers can seamlessly stream high-resolution TV shows and movies with fine motion details, play games with low latency and listen to the latest streaming music. As more people have been staying at home, there's also been a rise in consumers using their smart TVs to access their favorite workouts, whether it's following along with a cycling instructor, yoga teacher or strength training coach.
Thanks to voice assistant support, it's a cinch to use your smart TV to control your other smart home gadgets. You can just ask your smart TV to turn off the lights in your kitchen or to check on your security cameras to see if a package has arrived. The smart TV has truly become the hub for the entire smart home.
No matter what type of content you're enjoying, smart TVs' built-in AI enhancements make every viewing experience better. MediaTek's latest smart TV chip, the MT9638, comes with cutting-edge AI-powered features such as real-time content and scene recognition that automatically triggers picture color saturation, brightness, sharpness, dynamic motion compensation and noise reduction adjustments. MediaTek's AI super resolution technology, combined with MEMC (motion estimation and motion compensation) technology, intelligently scales up resolution through multi-frame blending to deliver clearer images at the smart TV's native resolution. To power these advanced AI features, the chip is integrated with an AI processing unit (APU) that delivers superior performance while being extremely power efficient.
MediaTek's new MT9638 is also compatible with other premium smart TV features including Wi-Fi 6 for fast, reliable wireless connectivity. The MT9638's patterned and proprietary USB 3 can best support Wi-Fi 6 ultra-high bandwidth without interference in between. In addition, the chip supports HDMI 2.1, which supports variable refresh rate (VRR) movies or console gaming frame-rates. Plus, the chip can support up to four far-field microphones to provide whole room coverage for voice assistants. You can learn more about the MT9638 here.
As the worldwide No. 1 chip provider of smart TVs, we power more than two billion smart TVs around the globe. We look forward to the next generation of smart TV innovation as we continue to drive entertainment experiences forward together with our customers, and go beyond consumers' expectations of what a TV is and what it can do.
Sign up for our monthly newsletter
EXECUTIVE INSIGHTS | LATEST NEWS & EVENTS | PRODUCTS & TECHNOLOGIES