5G White Paper: Practical Evaluation of Dynamic Spectrum Sharing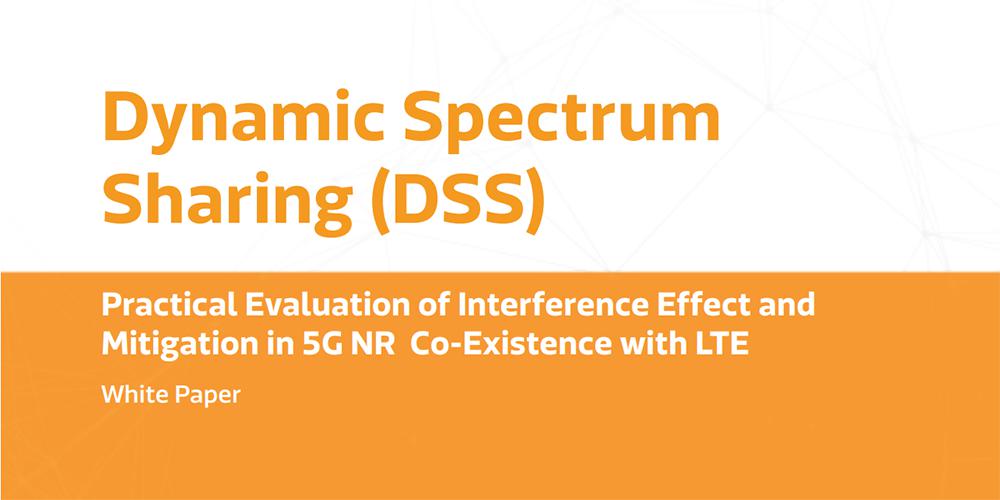 The industry has seen unprecedented growth and adoption of 5G, but still faces co-existing with 4G LTE services. 5G NR has seen the fastest adoption of any cellular generation to date, owing to its deployment flexibility and holistic use cases.

Since 2019, the 5G deployment acceleration started with non-standalone (NSA) deployment for the majority of carriers globally as it was the quickest possible that serves the user demands and offers the 5G experience, while working in-hand with an already mature LTE core and radio networks.

There is now a migration process from non-standalone to standalone (SA) deployments. Standalone deployments represent an end-to-end solution that offers a modernization of the 5G core radio and core network connectivity. At the time of publishing, more than 400 operators are investing in 5G Networks and more than 150 operators have launched 5G services commercially, in addition, a further ~70 operators are investing in network migrations to 5G standalone deployment. The migration trend to standalone networks is expected to be keep increasing in parallel to maturing 5G markets.

As most of the valuable frequency bands are still occupied by 4G LTE, it was important to find ways to deploy 5G NR on the existing bands. Dynamic Spectrum Sharing (DSS) is a technique that enables "soft" re-farming of spectrum from LTE to NR by implementing the co-existence between these technologies in the same network, without having to occupy the entire frequency band for either radio. Therefore, DSS has been one of the reasons for the acceleration of 5G NR deployment.
Sign up for our monthly newsletter
EXECUTIVE INSIGHTS | LATEST NEWS & EVENTS | PRODUCTS & TECHNOLOGIES