5G & Wi-Fi 6 synergies are driving market growth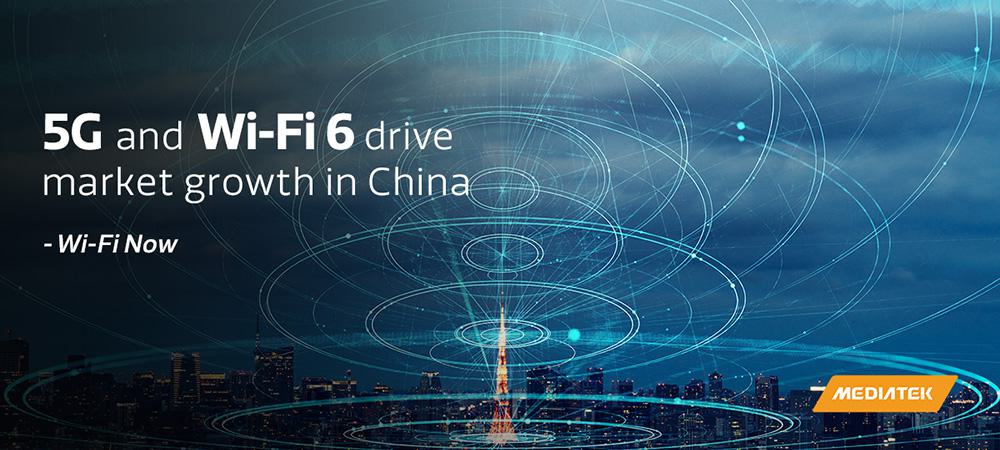 Wi-Fi NOW CEO & Chairman, Claus Hetting, reports on MediaTek's recent statements about Wi-Fi 6 and 5G synergies propelling the market in China.

Taiwan-based fabless chipset provider MediaTek says their revenue growth right now is linked to Wi-Fi 6 synergies with the widely successful rollout of 5G services, currently lead by China.

Right now much of the MediaTek's growth in providing Wi-Fi 6 chipsets for phones and routers stems from synergies with 5G services with China being one of the leading markets, the company says. "As sales of 5G phones ramp up, we're seeing excellent synergies with Wi-Fi 6. The two complement each other extremely well," says Finbarr Moynihan, General Manager of Corporate Sales at MediaTek.

Regarding upcoming Wi-Fi 6E products:

MediaTek says it will be releasing their first 6 GHz Wi-Fi products by the end of 2020 in line with the timelines for legal operation in the U.S and Wi-Fi Alliance certification. In addition many other regulatory bodies in the European Union, Canada, as well as in China are also looking into unlicensed 6 GHz use. Many technical and government organizations, such as CEPT (European Conference of Postal and Telecommunications) in the EU and the CCSA (China Communications Standards Association) are conducting feasibility studies for the 6 GHz band, MediaTek says.

Sign up for our monthly newsletter
EXECUTIVE INSIGHTS | LATEST NEWS & EVENTS | PRODUCTS & TECHNOLOGIES