8 best features of the MediaTek Dimensity 820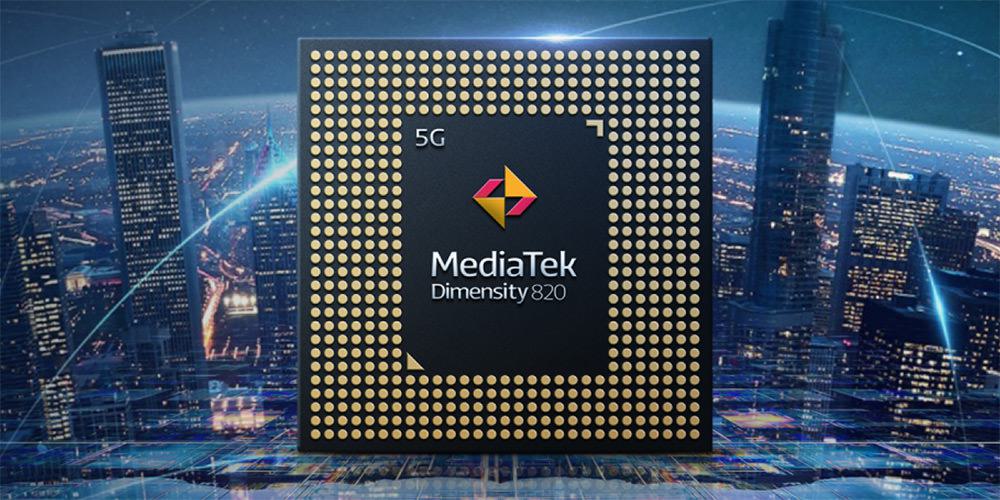 The Dimensity 820 provides premium 5G experiences in leading smartphones. Here's the top 8 reasons why you'll want one in your next phone upgrade:
1) Octa-core CPU with 4X Arm Cortex-A76 cores pumped up to 2.6GHz
Competitor alternatives in this market segment only offer two 'Big' Arm cores, whereas the Dimensity 820 provides four Arm Cortex-A76 pumped up to an ultra-fast 2.6GHz. It makes the difference when you need incredible responsiveness most, boosting performance in apps and gaming. The Arm Cortex-A76 is one of the most powerful CPU cores available today and the Dimensity 860 has four of them, plus four Cortex-A55 efficiency-focused cores in its octa-core processor within the 7nm chip.
2) 5G integrated into the chip
With the 5G modem integrated into the chip, rather than processor plus modem in a two-chip platform, it means the Dimensity 820 is considerably more power efficient than alternatives, plus its smaller platform size means brands get more space to use for things like cameras, bigger batteries, or other novel features in your smartphone.
MediaTek's 5G modem technologies are comprehensive, enabling essential Carrier Aggregation, providing 5G SA (stand-alone) network support and VoNR calls, plus the latest tech like Dynamic Spectrum Sharing and capabilities like FDD/TDD modes, full 2G-5G connectivity and dual connectivity (EN-DC), and lots more.
Read more about these 5G modem technologies, and how MediaTek is working with global operators to validate these new technologies in our 5G progress and partnerships page.
3) 2CC 5G-CA (Carrier Aggregation)
The Dimensity 820 provides essential 5G-CA (2CC) where competitor alternatives do not. This technology enables higher average speeds and a seamless handover between two 5G connection areas across a coverage layer, where users receive over 30% greater throughput layer coverage than without CA.
4) MediaTek 5G UltraSave
Sometimes you need to download a little – like a few pictures, and sometimes a lot – like a video. MediaTek engineers have made the modem reactive to the data demand so it works to meet connectivity needs, avoiding excessive performance states, which would only waste power. This extensive power optimization comes from these technologies: Network Environment Detection, OTA Content Awareness, BWP and C-DRX.

Read more about what they do here >

5) 5-core GPU & MediaTek HyperEngine 2.0 Gaming Technology
With its combination of 5-core GPU built on flagship-class IP and an updated MediaTek HyperEngine 2.0, the Dimensity 820 is a gaming powerhouse. MediaTek HyperEngine 2.0 comprehensively overhauls its technology suite for the 5G-era, enhancing the whole experience for gamers through networking optimization, touchscreen responsiveness, and picture quality enhancements.

Read more detail about MediaTek HyperEngine 2.0 here >
6) Fast 120Hz Displays
120Hz displays are great for gamers who need the fastest response and zero-blur. They're also beneficial to the everyday smartphone experience with notably smoother scrolling of webpages and animations in apps. Brands can offer the latest high resolution, all-screen FullHD+ displays with ultra-fast refresh rates creating smartphones with notably superior sensation.
7) Essential Dual 5G SIM
Building on MediaTek's history of firsts in bringing dual SIM technologies to market, the MediaTek Dimensity 820 features up to 5G+5G dual SIM to give access the fastest speeds and VoNR services from either connection. Some markets demand dual SIM smartphones, and we're leading the way providing this essential feature.
8) Multi-Frame 4K HDR Video with an HDR-native ISP
Smartphones used to be photo-centric but today it's all about video capture and streaming. What the Dimensity 820 offers is native 4K video capture with HDR. This means any environment you capture in – for example, bright daylight at the beach, the city lights at night, or at home going indoors and outdoors – the recorded experience is as close to visual as we've ever had it. In the background, autonomously, the chip is capturing faster than you're recording, then merging the images together in real-time to create HDR imagery. This needs an immense performance and tightly interwoven camera, AI, imaging processor and vast memory bandwidth to perform effectively: and the Dimensity 820 makes all this to work together, seamlessly.
Sign up for our monthly newsletter
EXECUTIVE INSIGHTS | LATEST NEWS & EVENTS | PRODUCTS & TECHNOLOGIES