8 best features of the MediaTek Helio G85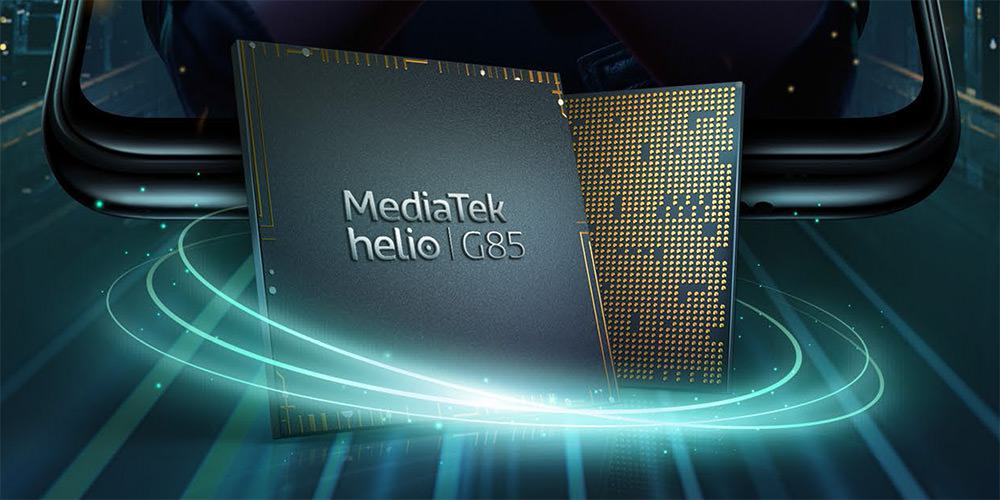 Sliding neatly into the gap between the G80 and G90T, the new MediaTek Helio G85 pumps up the performance in fast and affordable gaming smartphones. Here's why you'll want one in your next smartphone:
1) Pumped up Gaming with 1GHz Graphics Core
The MediaTek Helio G85 pumps its Arm Mali-G52 GPU to a 1GHz peak frequency, blasting performance for avid mobile gamers.
2) MediaTek HyperEngine Gaming Technology
MediaTek HyperEngine Gaming Technology is an array of complementary enhancements aimed at boosting the whole smartphone gaming experience. It does this through intelligent resource management that ensures sustained performance and longer gameplay; the most reliable network connections that ensure you always stay connected; and picture quality upgrades.
3) Incredible AI-Camera
We've boosted the performance of popular AI-camera tasks such as object recognition for apps such as Google Lens, Smart Photo Albums, scene detection and segmentation with background removal, as well as Bokeh-shot enhancements.

4) Multi-Camera Smartphones
Most new smartphones feature three or four cameras to allow different kinds of photography, like a wide-shot of friends, or the scenery on holiday, a zoom lens to capture something in the distance, or a macro lens that captures super close-ups - the G85 supports all these so you'll get lots of choices from your favorite smartphone brands.
5) Integrated Voice on Wakeup
A variety of virtual assistants support our daily lives in different ways. The G85 integrates an ultra-low power voice on wakeup engine that's ready for smartphone brands to use with their own assistants or popular alternatives such as Amazon Alexa or Google Assistant.
6) Highly Accurate Inertial Navigation
The MediaTek Helio G85's leading design of inertial navigation provides an accurate location when underground, driving through tunnels and in any other situations where GNSS services are unavailable. With the ability to understand its orientation and direction the G85 can be placed in any position.
7) Fast & Reliable Wi-Fi
Integrated Wi-Fi 5 provides fast and reliable wireless connectivity and a commonly deployed standard. Its Bluetooth/Wi-Fi co-existence design assures a reliable connection when both technologies are used simultaneously, such as streaming music to wireless headphones.
8) Dual 4G SIM with Dual VoLTE/ViLTE
Continuing MediaTek's DSDS (dual SIM, dual standby) leadership, the G85 provides dual 4G VoLTE and 4G data that's essential for many users. It means a seamless user experience from either 4G data connection, while VoLTE and ViLTE services from either connection (pending carrier support) provide the best call and live video experience, with faster call setup time and noticeably better sound quality.
Sign up for our monthly newsletter
EXECUTIVE INSIGHTS | LATEST NEWS & EVENTS | PRODUCTS & TECHNOLOGIES