9 best features of the MediaTek Dimensity 920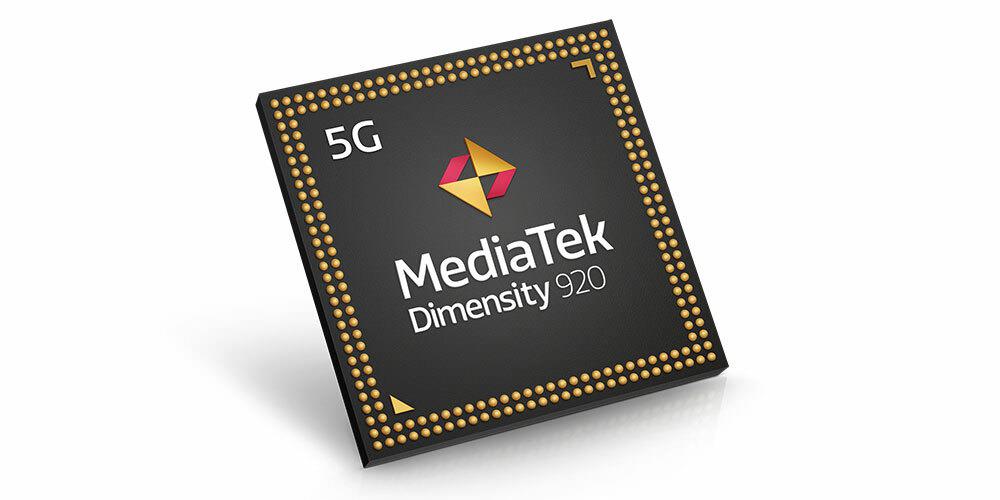 Love your cameras? Big, bold, and fast displays? Unstoppable connectivity? Endless battery life? Well the MediaTek Dimensity 920 should be in your next smartphone. Take a look at its top features below:
1) 4K HDR Video Capture Hardware
The Dimensity 920 builds in premium camera technologies like hardware-accelerated 4K HDR video capture, giving smartphone users the ability to capture vibrant videos of any occasion in spectacular 4K detail. As a hardware engine built into the chip, 4K HDR capture is extremely power efficient, allowing users to record for much longer.
2) MediaTek Intelligent Refresh Rate Displays
High refresh-rate displays – up to 120Hz FullHD+ with the Dimensity 920 – are great for an ultra-smooth everyday user experience, whether users are battling in intense games, just browsing, keeping in touch or using their favorite apps. However, using a fast refresh display requires using more power, so MediaTek has introduced its Intelligent Refresh Rate Display technology that adjust the display refresh rate according to the game or UI action detected. The refresh rate is raised to improve interactive experiences, then subsequently lowered to improve power efficiency when the display is static, or the content shown doesn't demand it. This dynamic technology provides all the user experience benefits of an ultra-fast display refresh rate while also maximizing power efficiency.
3) Boosted Gaming Performance
The Dimensity 920 features a pair of the latest 'big' Arm Cortex-A78 cores and boosts them up to an impressive 2.5GHz, giving it up to 9% faster performance than the Dimensity 900. Combining this octa-core CPU with the latest LPDDR5 memory and UFS 3.1 storage standards gives users exceptional responsiveness as data is immediately on tap.
4) 5G that goes further
The highly advanced, in-chip 5G modem can use up to 2CC carrier aggregation covering an extended 120MHz spectrum where available. 5G connections reach even further with carriers that support mixed duplex FDD+TDD carrier aggregation.
5) Exceptionally Power-efficient Connectivity
Both the 5G modem and Wi-Fi 6 engine are built into the Dimensity chip for optimum power efficiency at the silicon level. From there, MediaTek goes even further with 5G UltraSave technologies that offer a suite of enhancements to further 5G power savings in everyday use.
6) Faster Wi-Fi 6
Brands can install an upgraded 2x2 attenna for the Wi-Fi 6 in the Dimensity 920. When paired with similarly capable Wi-Fi 6 access points it creates the opportunity for better connection quality, lower latencies and faster data throughput.
7) True Dual 5G SIM (Standalone + Standalone)
True dual 5G SIM means it can connect to two 5G standalone networks simultaneously, going beyond others that are usually limited to just one of the two connections only. As 5G carriers roll out standalone services globally this future-proof technology is an essential long-term investment when buying a new 5G smartphone.
8) Ultra-efficient '6nm' chip
The recent Dimensity chips, including the 920, are built using the latest TSMC N6 '6nm' process. Created using smaller, more power-efficient transistors than other chip-making processes, the all-in-one chip can run its powerful hardware inside longer than ever, maximizing the time between battery charges.
9) Ultra-detailed 108MP camera support
Getting incredible photos is easy as brands can add the latest 108MP main cameras to their latest smartphones, along with others for wide, tele, macro and other unique cameras and lenses. Meanwhile fFlagship-grade noise reduction techniques combine 3DNR + MFNR and work automatically to give clear, crisp photos even at night and in other low-light situations.
Sign up for our monthly newsletter
EXECUTIVE INSIGHTS | LATEST NEWS & EVENTS | PRODUCTS & TECHNOLOGIES