9 reasons why the Helio P90 should be in your next smartphone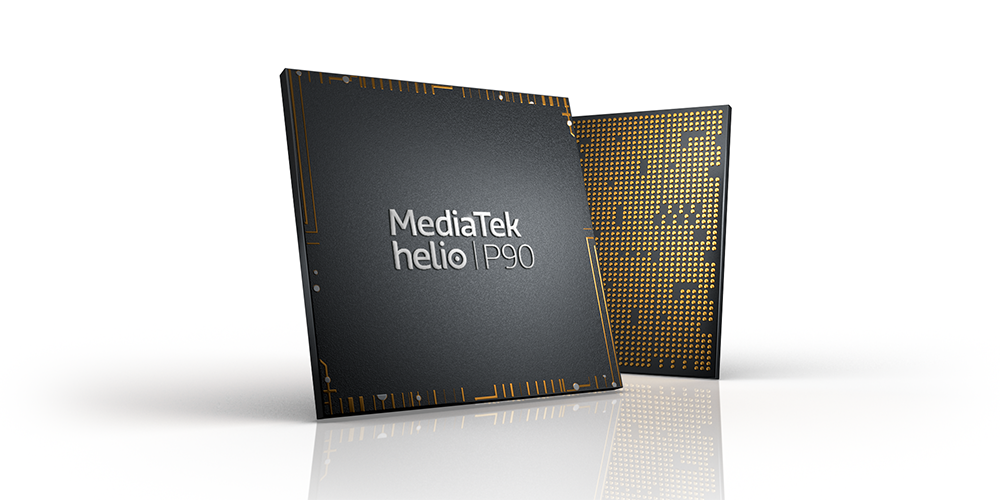 1. AI Performance with No Compromises
With a large percentage of smartphone users already using AI through camera: facial recognition, AR stickers, portrait shots and more, tThe demand for edge-AI performance in smartphones outpaces everything else. To meet - and exceed - this demand the MediaTek Helio P90 has an AI processing powerhouse capable of 1165 GMACs - over 4x faster than the P70 and P60, and over 50% more powerful than high-end competitor device. Inside, its APU 2.0 uses a hybrid design of AI cores that provides performance as well as power efficiency. The P90 aims to fundamentally changing how we use our devices by giving developers the raw performance to try AI-enhanced experiences we've yet to imagine.
Intelligent imaging means secure and fast facial recognition for unlocking your smartphone, or adding a touch of beautification and relighting, even as you preview your portraits. Through our own research we know 31% of young persons already use AR stickers and 42% buy smartphones specifically to shoot bokeh pics like portrait shots. The P90 is built with these people in mind: we're enabling new trends such as smooth real-time video previews or better quality live-streams and exciting user experiences for portrait (bokeh) with hands-on relighting, beautification, semantic segmentation, 3D pose tracking or fun AR with full-body avatars.
When shooting in the dark, our new AI-enhanced low-light noise reduction (AI-NR) algorithm is 4X faster and is also the first ever AI-feature in CV-performance.
We've optimized our AI-camera synergy across a wide range of applications, enabling never-before possible features that range from visual perception (abstraction), to image construction, down to pixel-level enhancements.

3. Big(gest) Photography
Throw out the DSLR because the MediaTek Helio P90 is leading a resolution revolution. Supporting the latest 48MP camera sensors it allows device makers to create premium smartphones that can capture incredible, super-resolution photos beyond even 8K resolution (44.7% larger). Capture at 48MP up to 30FPS with zero delay (ZSD) or super-fast frame-rate 480FPS in 16MP resolution and never miss a moment.

Behind it all is MediaTek's upgraded triple ISP that's now capable of 14-bit RAW and 10-bit YUV processing the blends this cutting-edge capability with exceptional power efficiency.
4. Perfect Portraits

Dual camera arrays of up to 24+16MP will benefit from fluid 30fps bokeh live-previews that are 6X faster and 2.25X higher resolution than competitor alternatives.

By combining our efficient depth-engine and neural network processing, the P90's has incredibly precise edge detection that means bokeh shots now look better than ever.

5. Fast, Efficient and Great for Gaming

MediaTek has combined a pair of powerful Arm Cortex-A75 CPUs up to 2.2GHz with six Cortex-A55 up to 2.0GHz in a single octa-core cluster, which is connected to a large L3 cache accessible by all cores. The SoC combines this CPU complex with the performance leading APU 2.0, a powerful IMG PowerVR GM 9446 GPU and fast LPDDR4X memory controller. Altogether the P90 provides an unprecedented potential for the device makers and app developers to tap into, and an investment in smartphone experiences users can rely on.

6. All Cores All Open
Our fastest chip ever is not about maximizing momentary peak speeds, but is instead designed to deliver a performance that you can rely on. We created CorePilot control that supports ACAO (all cores all open) and a series of fluid gaming enhancements, such as an exclusive channel for network traffic, which altogether focus on maintaining a high-performance you can rely on regardless of how long you're in-game.
7. Connect Better Than Ever
MediaTek's latest 4G LTE WorldMode modem introduces 4x4 MIMO, 3CA and 256QAM that provides higher, sustained peak data rates and more reliable connection performance, even in densely populated spaces such as stadiums, busy shopping districts, offices or airports.

8. Worldwide 4G Features

Our 4G LTE provides advanced cellular features such as IMS (VoLTE\ViLTE\VoWi-Fi), which is now supported by over 150 cellular operators world-wide, and other standards such as global eMBMS, HPUE and 600MHz (Band 71) frequency support in North America.

9. Dual 4G SIM

Dual 4G Dual VoLTE is available on the MediaTek Helio P90, enabling both SIM's with 4G LTE. VoLTE and ViLTE provide the best possible call and live video experience, with faster call setup time noticeably better sound quality. With 4G LTE benefits, the second SIM also has faster connectivity, more reliable coverage and lower power consumption than previous generation products. It meets the needs of 4G-only operators and is future proof as 2G/3G networks are progressively retired.
Sign up for our monthly newsletter
EXECUTIVE INSIGHTS | LATEST NEWS & EVENTS | PRODUCTS & TECHNOLOGIES