A global MediaTek starts with its employees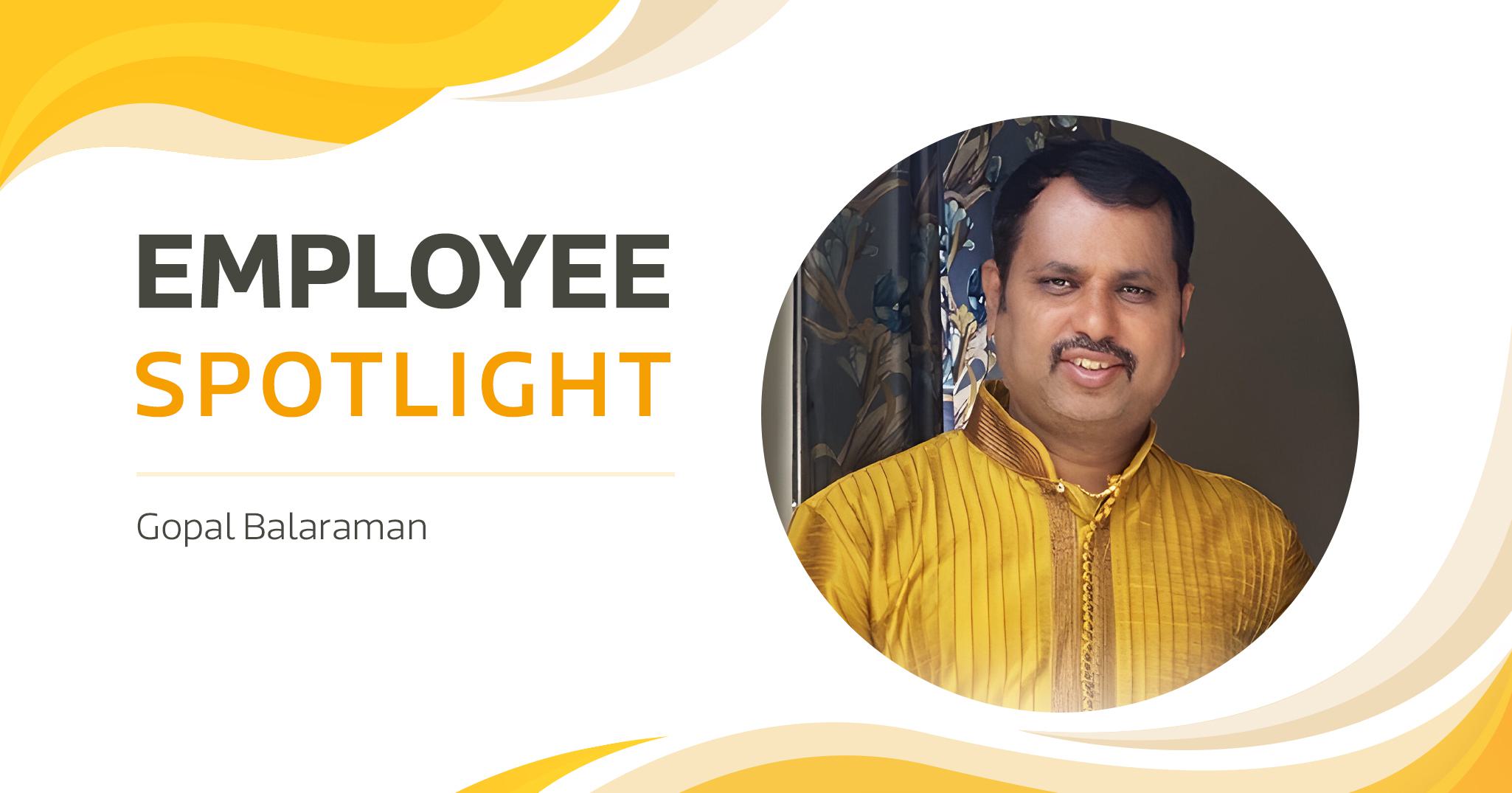 At MediaTek, employees of Indian origin constitute approximately 8% of our global workforce. With representatives present in almost all of our office locations around the world, our Indian colleagues are a vital part of the company.

Recently, we invited one of MediaTek's first Indian employees, Technical Manager, Gopal Balaraman, to share his journey with us.
Navigating New Challenges for Growth
Driven by his passion for creating innovative technologies and desire to grow his career globally, Gopal embarked on a journey to Taiwan, a place he had never visited before, back in the days when translation software was not widely available. Yet, he was no stranger to MediaTek. Before joining MediaTek, he used to work at a customer company. The key driving force behind his transition was the anticipation of working on products that would only be released in the next 2-3 years but were already taking shape in front of him today.

Over the past decade, Gopal has been involved in technical software development among many chip projects. With his rich experience, this year he took on customer support, which required him to invest more time among project team members. He took on the responsibility of keeping track of the team's workload, controlling project progress, and, if necessary, negotiating for more time to ensure a sustainable and high-quality output from the team.
Taking initiative to push boundaries
Recalling the difficulties he faced when he first arrived in Taiwan, Gopal can relate to his colleagues who share a similar experience. A problem-solver at heart, he established a learning curve and willingly shared his accumulated experience as a survival guide to MediaTek's newcomers. Through trial and error, he developed a three-step approach to overcome language barriers and ensure effective communication with his colleagues. He confidently stated that after a short period, communication with his colleagues was smooth and productive.

2023 marks the 12th year for Gopal at MediaTek. Looking toward the future, he is still eager to tackle more challenges, believing that any engineer working in the tech industry always wants to push the boundaries and challenge themselves. And there's no shortage of these opportunities for breakthroughs at MediaTek!
Sign up for our monthly newsletter
EXECUTIVE INSIGHTS | LATEST NEWS & EVENTS | PRODUCTS & TECHNOLOGIES