Advantech RSB-3810 powered by MediaTek Genio 1200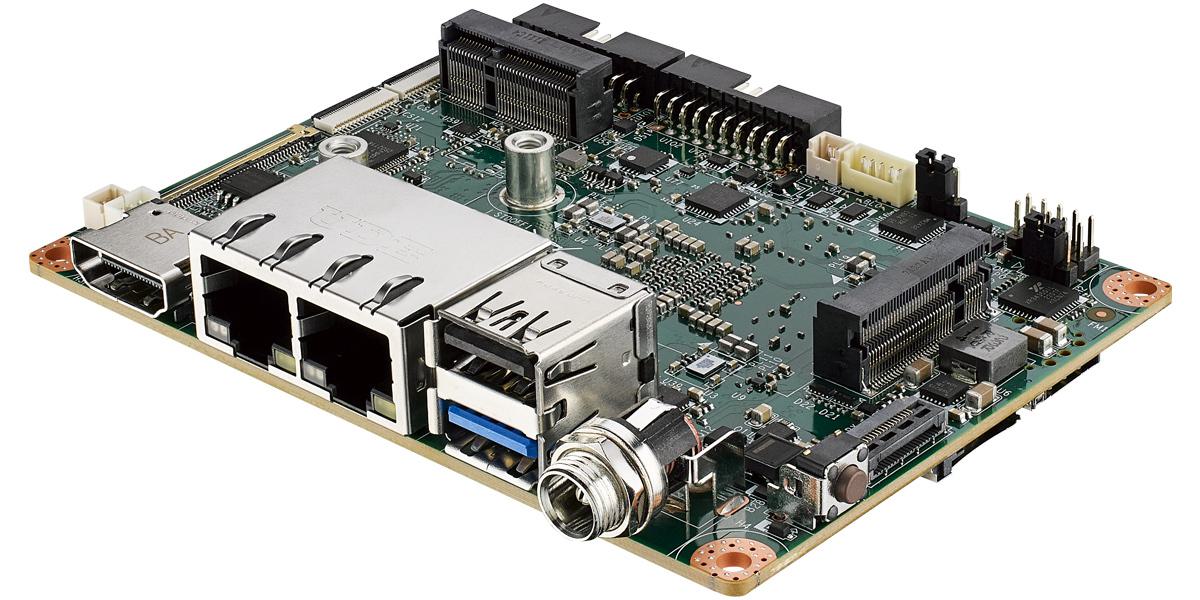 The Advantech RSB-3810 is a 2.5-inch pico-ITX SBC powered by the flagship MediaTek Genio 1200. The high-performance SBC is designed to empower edge-AI IoT applications including robotics, and industrial IoT.
The Genio 1200 features an octa-core CPU with four premium Arm Cortex-A78 processors, a high-performance Arm Mali-G57 GPU, plus MediaTek's multi-core AI processor (APU) that can deliver an impressive 4.8 TOPs performance and can efficiently run several AI tasks concurrently. This exceptionally efficient 6nm SoC ensures the Advantech RSB-3810 SBC can run in passive enclosures and minimize operating costs.
"We designed the MediaTek Genio 1200 specifically to process highly demanding AI and performance-centric applications in the industrial IoT space," said Mr. CK Wang, General Manager of IoT, MediaTek. "In addition to these benefits, the Genio chipset built into the RSB-3810 can also take advantage of the latest multimedia graphic support for 4K and multi-display products to offer even more impressive performance in heavy workloads."
Attached cameras can work with intelligent vision-based systems that operate even in extremely low-light conditions, thanks to the 'starlight-grade' ISP within the Genio 1200. 4K60 video recording can be efficiently compressed using the inbuilt HEVC encoder, and multi-display setups, such as display advertising or HMI, are supported via 4K60 HDMI out and dual-channel LVDS. I/O interfaces for advanced network and peripheral connections include 1 x M.2 3052 Key B, and 1 x M.2 2230 Key E, allowing seamless integration with MediaTek's 5G and Wi-Fi 6/BT networking modules. Furthermore, GbE TSN (Time-Sensitive Networking) is supported as an applicable protocol for efficient data transmission in monitoring systems and equipment. These features make the RSB-3810 an ideal solution for edge computing applications in industrial IoT and surveillance domains.
Robotics development is supported via a comprehensive software package built on Advantech's AIM-Linux embedded software, which is specifically tailored to support Robot Operating System (ROS) environments. The inclusion of MediaTek's NeuroPilot SDK ensures software can take full advantage of the SoC's powerful AI processors, accelerating edge-AI performance and offloading CPU and GPU for other tasks.
Learn more about the Advantech RSB-3810 powered by MediaTek Genio 1200 >

Sign up for our monthly newsletter
EXECUTIVE INSIGHTS | LATEST NEWS & EVENTS | PRODUCTS & TECHNOLOGIES