ASUS Ally - Wi-Fi 6E powered by MediaTek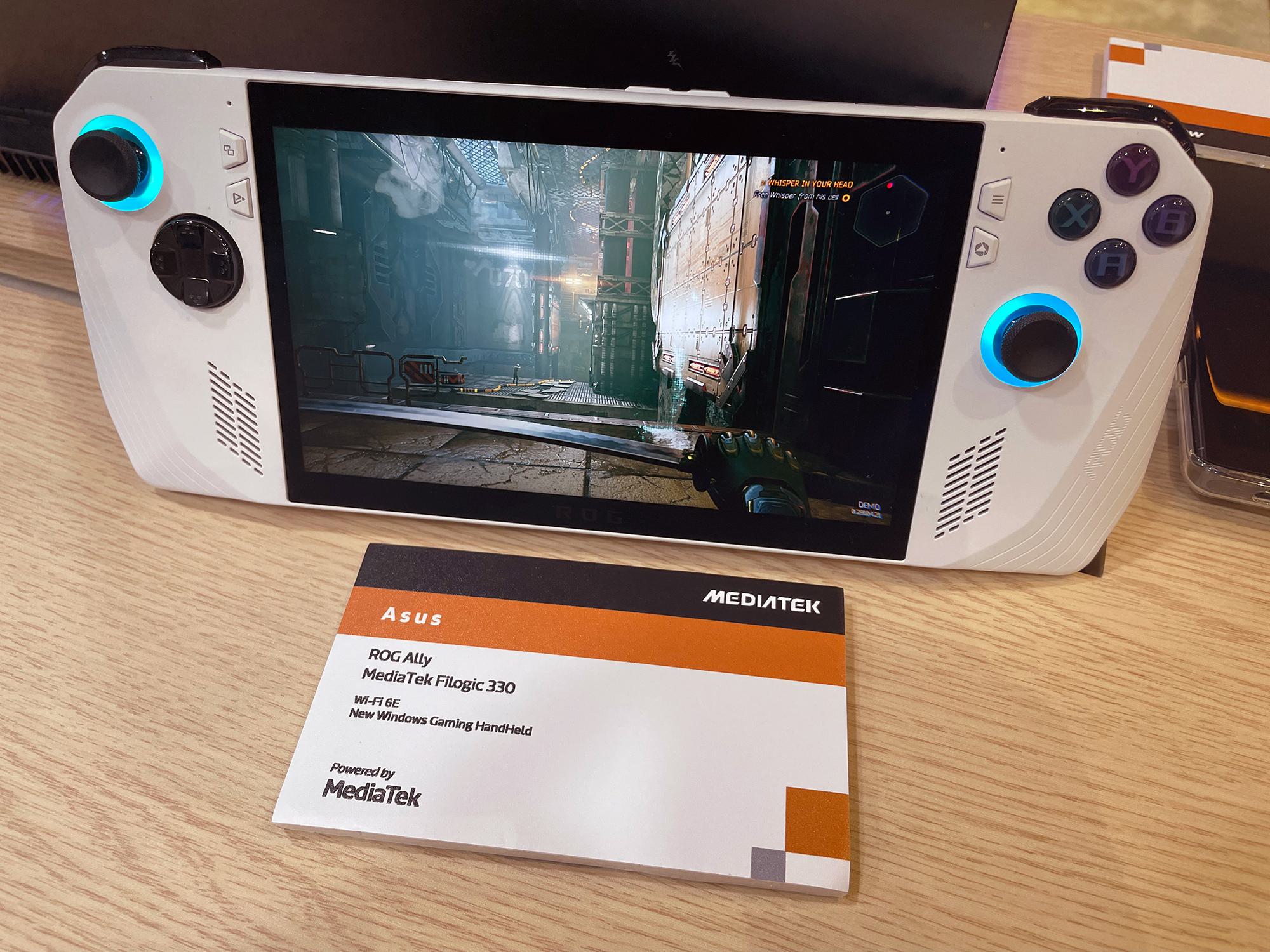 Inside the new ASUS Ally - one of the world's most powerful portable gaming consoles - you'll find MediaTek Filogic Wi-Fi 6E technology keeping you connected with the lowest latencies, ensuring your games never suffer connection lag. Play any game, anywhere.
The MediaTek Filogic 330 is a single-chip that integrates both Wi-Fi 6/6E and Bluetooth 5.2, and employs an advanced coexistence technology to ensure Wi-Fi connections remain stable and reliable even when Bluetooth earbuds are also being used. The Filogic 330 provides 2T2R tri-band (2.4GHz, 5GHz, and 6GHz selectable) connectivity, along with advanced Wi-Fi features such as DL MU-MIMO, MU-OFDMA, QoS, Wi-Fi security up to WPA3, and support for an integrated Front-end Module (iFEM) for LNA and PA functionality to minimize power use and platform size.
Learn more about MediaTek Filogic >
Sign up for our monthly newsletter
EXECUTIVE INSIGHTS | LATEST NEWS & EVENTS | PRODUCTS & TECHNOLOGIES