8 best features of the Dimensity 800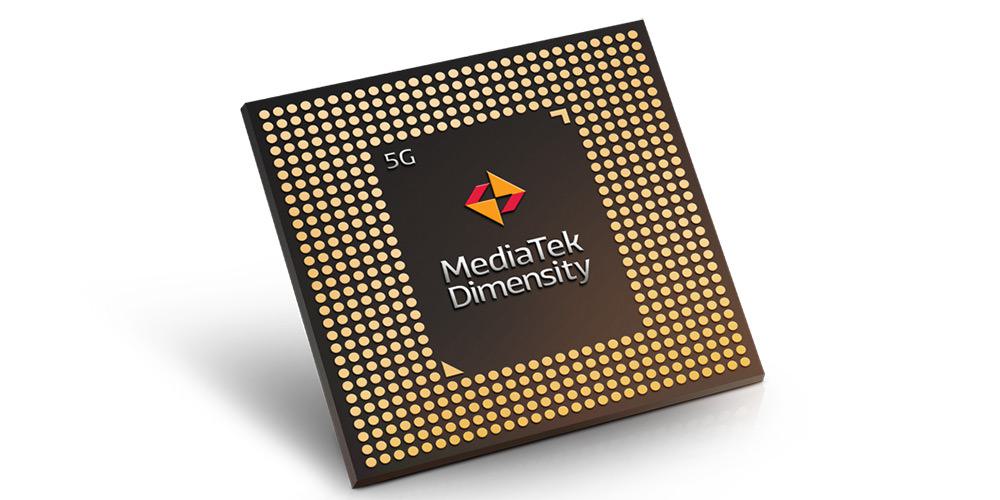 Packing in plenty of big core muscle into premium 5G smartphones, the Dimensity 800 is available in smartphones now. Here's the top 8 reasons why you'll want one in your 5G upgrade this year:
1) Four Arm Cortex-A76 cores
While an octa-core CPU is standard these days, integrated four 'Big' Arm cores within makes the difference when your apps and games demand CPU performance. The Arm Cortex-A76 is one of the most powerful available today and the Dimensity 800 includes 4X, in addition to the 4X Cortex-A55 efficiency cores, all operating up to 2GHz. Competitor alternatives in this market segment only offer two 'Big' cores, giving the Dimensity 800 a distinct advantage of up to 26% more multi-core performance.
2) 5G integrated into the chip
What a "5G integrated SoC" means is that it's all in a single chip, rather than processor plus modem in a two-chip platform. All MediaTek Dimensity smartphone chip designs are 5G integrated, making them more power efficient, and a smaller platform size so brands get more space to use for things like cameras, bigger batteries, or other novel features.
MediaTek's 5G modem technologies are comprehensive in their feature-set; capable of essential Carrier Aggregation, connecting to 5G stand-alone networks, VoNR calls, the latest tech like Dynamic Spectrum Sharing and capabilities like FDD/TDD modes, full 2G-5G connectivity and dual connectivity (EN-DC), and lots more.
Read more about these 5G modem technologies, and how MediaTek is working with global operators to validate these new technologies in our 5G progress and partnerships page.
3) MediaTek 5G UltraSave
One particular feature-set within the integrated 5G modem is MediaTek's 5G UltraSave. Sometimes you need to download a little – like a picture, sometimes a lot – like a video. What MediaTek engineers have done is make the modem component reactive to the data demand so it's working to meet needs only, but not excessively, which would waste power. This extensive power optimization comes through these technologies: UltraSave Network Environment Detection, OTA Content Awareness, BWP and C-DRX. Read more about what they do here.
4) MediaTek HyperEngine 2.0 game enhancements
The Dimensity 800 features an updated MediaTek HyperEngine 2.0 for 5G generation smartphones. The 2.0 comprehensively overhauls the entire stack of features with technologies that enhance the whole experience for gamers, including networking optimization, touchscreen responsiveness, and picture quality enhancements. Read more detail about MediaTek HyperEngine 2.0 here.
5) 120Hz Displays
High frame rate displays are ideal for gamers that need a lightning fast response without lag. Using the Dimensity 800 brands can build smartphones with enhanced displays such as 90Hz or 120Hz refresh rate. The faster refresh rate improves the look of gamers with noticeably smoother movement onscreen, and also the experience of everyday use such as in-app animations and webpage scrolling too.
6) An AI processor capable of 2.4TOPS
The Dimensity 800 includes a MediaTek APU 3.0 capable of 2.4TOPS, which is faster than the previous APU 2.0 in the premium Helio P90. A high-performance, dedicated AI processor makes even complex AI tasks real-time, and enables brands and app developers more potential to unlock new and exciting ways to use your smartphone. Currently AI-Camera enhancements dominate the field, and the APU 3.0 can breeze through them with exceptional power efficiency. It includes not just the usual INT8/16 processing capability, but also more accurate FP16 (floating point) too for better accuracy in activities such as visual segmentation and depth processing.
7) Multi-Frame 4K HDR Video with an HDR-native ISP
Smartphones used to be photo-centric but today it's all about video capture and streaming. What the Dimensity 800 offers is native 4K video capture with HDR. This means any environment you capture in – for example, bright daylight at the beach, the city lights at night, or at home going indoors and outdoors – the recorded experience is as close to visual as we've ever had it. In the background, autonomously, the chip is capturing faster than you're recording, then merging the images together in real-time to create HDR imagery. This needs an immense performance and tightly interwoven camera, AI, imaging processor and vast memory bandwidth to perform effectively: and the Dimensity 800 makes all this to work together, seamlessly.
8) 7nm
Leading features need leading physical production, and the Dimensity 800 is built using the latest 7nm production process from TSMC. By creating a chip using the leading-edge fabrication technology gives the best integration of components and exceptional baseline of power efficiency.
Sign up for our monthly newsletter
EXECUTIVE INSIGHTS | LATEST NEWS & EVENTS | PRODUCTS & TECHNOLOGIES