Blackview Max 1 smartphone with laser projector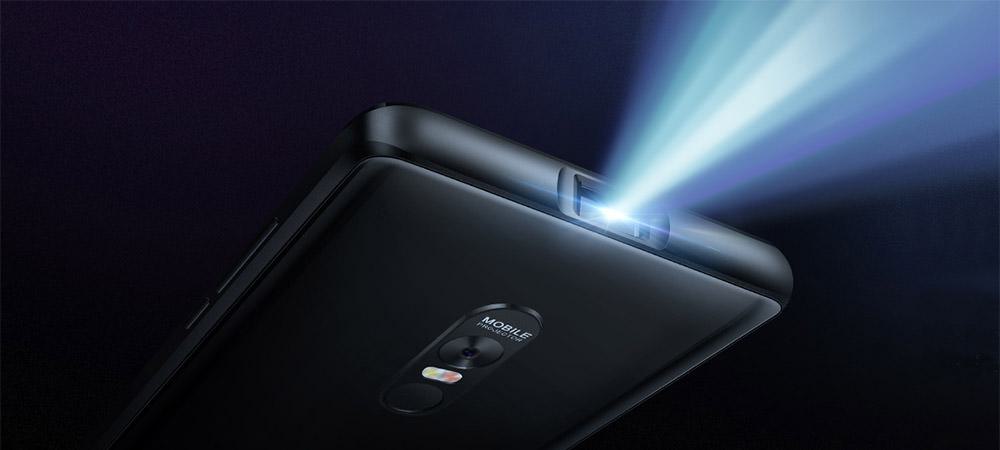 Techradar has reviewed the Blackview Max 1 - a smartphone that integrates a projector - awarding it an impressive 4/5 stars.

The Max 1 is an ideal device for smartphone-natives who are eschewing large notebooks in favor of a powerful handheld for all their work and play needs. For example, any room becomes a meeting room as the Max 1 gives complete freedom to project slides or documents on any wall. At home it can be used to show movies for the family, share the latest holiday snaps with the grandparents, or watch the weekend's sporting action at a friend's house.

The advanced MEMS laser projector mixes three primary color laser beams to produce a large, vibrant display from this tiny device. At just 3m distance it can create a 150-inch picture! Its unique design means there's no need to manually focus, and its intelligent software will perform keystone and projection corrections.

Powered by the octa-core MediaTek Helio P23, it provides up to 2.3GHz CPU performance along with fast Arm Mali-G71-class graphics. This is paired to a capacious 6GB of memory, 64GB of storage and up to 128GB microSD card expansion. The 6-inch AMOLED display produces brilliant contrast and wide color gamut, while the Full HD+ resolution produces crisp and vibrant visuals. A huge 4,860mAh battery inside provides plenty of power to freely flick between smartphone and projector during the day.
Sign up for our monthly newsletter
EXECUTIVE INSIGHTS | LATEST NEWS & EVENTS | PRODUCTS & TECHNOLOGIES