BLU Grand M3: Created for Your Brilliant Widescreen Lifestyle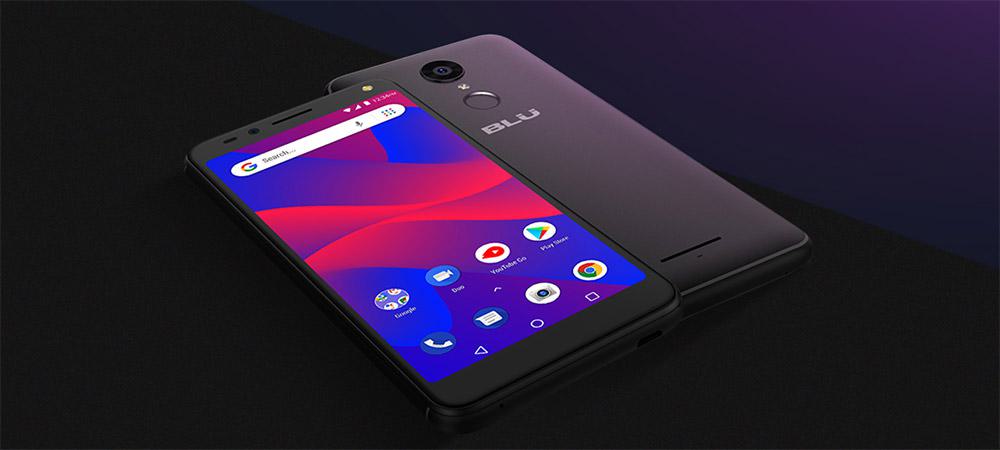 The new BLU Grand M3 is one of the best ways yet to capture and showcase your life. Now you can stay connected with friends and family at fast 4G LTE speeds, wherever your plans take you. It's powered by the versatile MediaTek MT6739 chipset, providing great performance and stunning visuals at an affordable price. Migrating from a 3G smartphone gives up to 10x performance boost and the Grand M3 delivers coverage across the United States with major carriers including AT&T, T-Mobile, MetroPCS, and the whole MVNO network.
The BLU Grand M3 is one of the new family of Android Oreo (Go Edition) smartphones, which are making history bringing affordable 4G LTE connectivity to a whole new audience. The credit for this multitasking ease goes to MediaTek 6739 quad-core ARM Cortex-A53 processor and the nimble PowerVR IMG GE8100 GPU. And rely on your BLU Grand M3's ample storage to safely store all your richest files and music with an entire 1GB of memory and 16GB of storage that you can expand with a MicroSD card up to a large 64GB. There are no worries when it comes to security and fast access as the fingerprint sensor unlocks your phone in an incredible 0.2 seconds.

This feature-packed smartphone gives you a large 5.3-inch 18:9 widescreen display that puts striking, true-to-life images at your fingertips. Whether you're watching a film, gaming, or just enjoying the living memories you capture of family and friends, this display with sharp 203 PPI brings vivid images to your eyes.
The BLU Grand M3 delivers not only a secure, comfortable feel in your hand, but also a high-grade design too—it delights the eye with its graceful profile and sleekly graceful curved glass display.
When it comes to capturing special moments, The BLUE Grand M3 has an 8-megapixel main camera that captures the moments perfectly with its many camera modes to ensure gorgeous pictures every single time. Get ready for a whole new standard in selfies too. The Grand M3's 5-megapixel front camera with flash ensures that you get the ideal image anytime, day or night.

Sign up for our monthly newsletter
EXECUTIVE INSIGHTS | LATEST NEWS & EVENTS | PRODUCTS & TECHNOLOGIES