Breaking through in the crowded IoT market with NB-IoT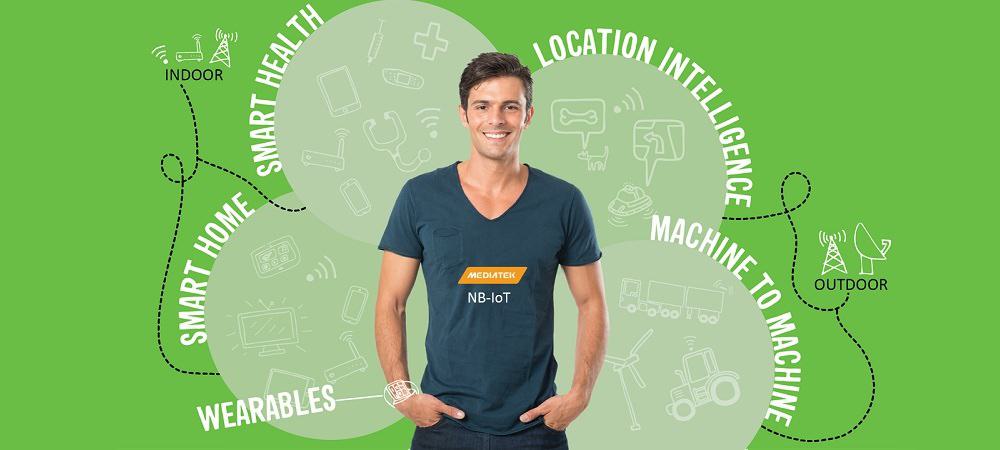 Since existing cellular networks like 2G, 3G and 4G LTE do not have the capacity to meet the needs of billions of IoT devices, MediaTek has been a key player driving the formulation and implementation of the 3GPP LPWA specification for narrow band Internet of Things (NB-IoT).

NB-IoT is designed to support large-scale connectivity, reduce equipment complexity and minimize power consumption to prolong battery life to power devices for years at a time.
MediaTek's NB-IoT solutions help further the potential of IoT by focusing on cost effective platforms suitable for large scale rollout, enabling ever more devices online.
In June, MediaTek's MT2621, the industry's first dual-mode SoC designed for IoT applications with NB-IoT Release 14 (R14) and GSM/GPRS connectivity, was validated by Softbank, reinforcing the company's commitment to providing market-ready NB-IoT platforms for global markets.
Several other notable collaborations with leading technology vendors have also been announced during this year; in partnership with ZTE, the industry's first certification of NB-IoT Release 14 (R14) for commercial applications was launched, showing that the NB-IoT R14 specification is ready to enter the large-scale commercial deployment. MediaTek and China Mobile also partnered to complete the first NB-IoT R14 rate enhancement tests.
Security is, obviously, high on the agenda. Here, MediaTek has worked with Microsoft to develop the first Azure Sphere chip, the MT3620, which brings built-in security zones to IoT devices. This collaboration will help accelerate the market transition from standalone microcontrollers to secure, Cloud-connected (hybrid Edge/Cloud) microcontrollers.
Behind everything MediaTek does is its vision: to enhance and enrich the lives of consumers around the world by expanding access to cutting edge technologies such as this. MediaTek's SoCs are poised to fuel the next generation of connected devices, giving people and businesses the ability to manage, control and interact with their environments like never before.
Sign up for our monthly newsletter
EXECUTIVE INSIGHTS | LATEST NEWS & EVENTS | PRODUCTS & TECHNOLOGIES