BT Launches Whole Home Wi-Fi at CES 2017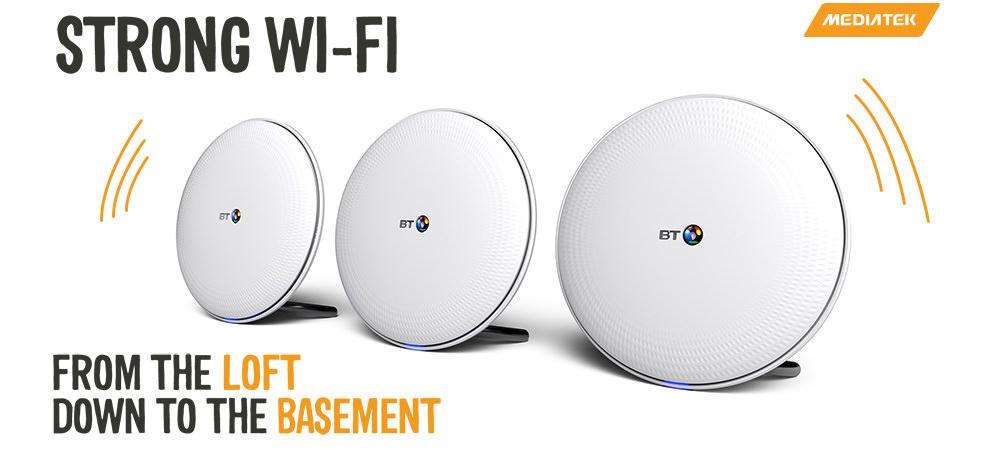 Building on our Adaptive Network technology, UK telecom giant, BT, has launches its Whole Home Wi-Fi solution with MediaTek MT7621, and MT7615 mesh networking hardware inside.
The Whole Home Wi-Fi solution delivers house-wide wireless coverage that's simple for its customers to set up and guarantees a consistent experience throughout their home. The repeaters group themselves automatically on a common network, extending coverage easily.
Features of the MediaTek Adaptive Network include:
A fast, secure network for total Wi-Fi coverage
Automatic configuration and grouping of receivers
Robust network healing and roaming functionality
Intelligent traffic monitoring and ensuring quality of service
As a leader in chipsets for home entertainment products, smart devices, connected car and connected home technologies, MediaTek is powering our increasingly networked world.
For more information see the press release.
Sign up for our monthly newsletter
EXECUTIVE INSIGHTS | LATEST NEWS & EVENTS | PRODUCTS & TECHNOLOGIES