Casual talks with your digital companion are the gift of machine learning and AI breakthroughs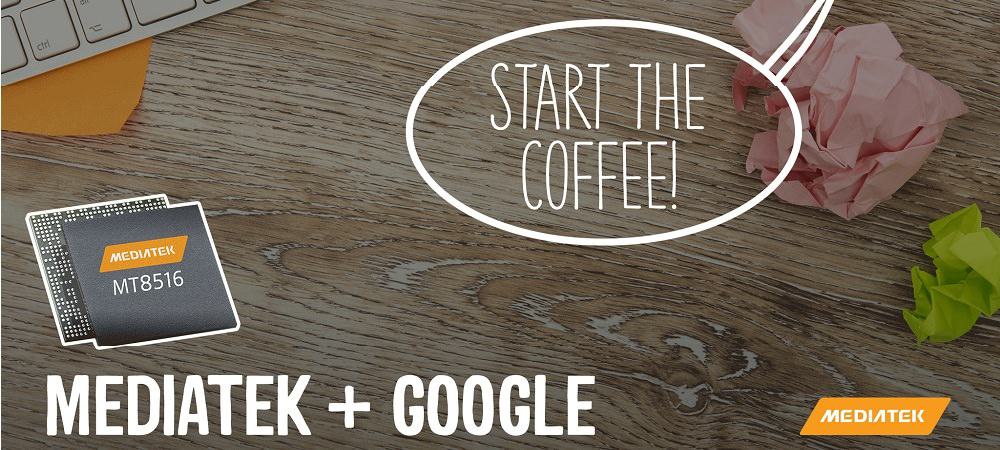 From home voice assistants to intelligent chatbots, we are realizing the once science-fictional dream of the intelligent digital companion. It's machine learning that is enabling a user-driven paradigm to now become computer-driven—with the intelligence to understand and serve people through a casual conversational interface.
One vital building block is MediaTek's 2017 launch of its MT8516 chipset. The full-featured chipset enables Voice Assistant Devices (VADs) and smart speakers, including the Google Assistant and Android Things pre-certified system on modules (SOMs) at Google I/O.
MediaTek support for Google Assistant and Android Things makes for a remarkable smart home user experience, with smooth, natural, and intuitive interaction between voice command devices and IoT products. MediaTek's leadership as the world's largest fabless semiconductor company, powering more than 1.5 billion consumer devices a year, gives it the robust science and engineering background to enable this technology milestone.
Voice-based intelligent communication relies on making connected devices smarter, smaller, and more power-efficient without sacrificing performance. Designed for cloud-supported voice assistant devices, the versatile MediaTek MT8516 is a natural at these intelligent communication applications.
For product manufacturers, the chipset simplifies design, reduces time-to-market, and spurs innovation with its small design footprint. The MT8516's quad-core, 64-bit ARM® Cortex-A35 MPCore™ operates at up to 1.3 GHz. The chipset also pre-integrates WiFi 802.11 b/g/n and Bluetooth 4.0.
Rapidly maturing AI technology is yet another driver in this exciting progress. All in all, the technology is now in place for developers and manufacturers to kick start their next-generation plans. Intelligent conversational abilities will make for a longer-lasting, improved, and more enjoyable user experience.

Sign up for our monthly newsletter
EXECUTIVE INSIGHTS | LATEST NEWS & EVENTS | PRODUCTS & TECHNOLOGIES