China Mobile Collaborates with Intel, HP and MediaTek to Deliver 5G Connected Modern PC Experiences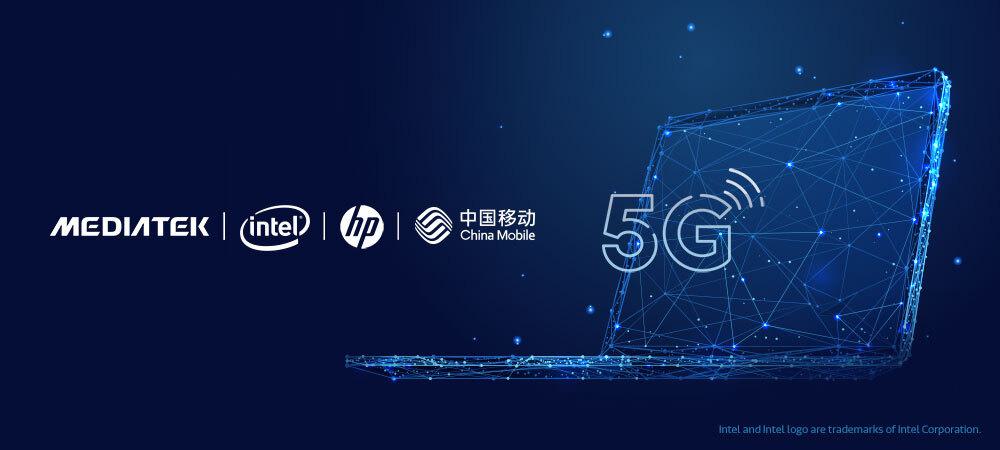 MediaTek has collaborated with HP, Intel and China Mobile to create 5G-enabled PCs that power the next generation of connected, modern PC experiences. Together this partnership will co-develop products that build on their respective expertise: leveraging China Mobile 5G services, Intel computing technologies, HP advanced PC product portfolio and client Apps and MediaTek 5G modem solutions.
The fast growth of online education, remote work and streaming entertainment has ignited the rapid development of new business needs and services to support the continued growth of the digital economy. The 5G industry, which is developing rapidly in China, is helping to accelerate this shift and the four partners believe that 5G connected modern PCs will play a significant role in this area.
MediaTek, as one of the top global 5G modem chip companies, will deliver the 5G modem technology solution, including essential 5G Standalone and leading NR-CA technologies, for the next generation of connected PCs that support China Mobile 5G mobile services.
"Our 5G modems expressly designed for connected PCs are the new 5G gateway for Intel's leading PC platforms. This is integral to making 5G accessible and available across home and mobile platforms," said MediaTek President Joe Chen. "5G will usher in the next era of PC experiences, and working with Intel, an industry leader in computing, highlights MediaTek's expertise in designing 5G technology for global markets. With this partnership, consumers will be able to browse, stream and game faster on their PCs, but we also expect them to innovate with 5G in ways we have not yet imagined."
Sign up for our monthly newsletter
EXECUTIVE INSIGHTS | LATEST NEWS & EVENTS | PRODUCTS & TECHNOLOGIES