CounterPoint reports MediaTek captures record 43% smartphone SoC marketshare in Q2 2021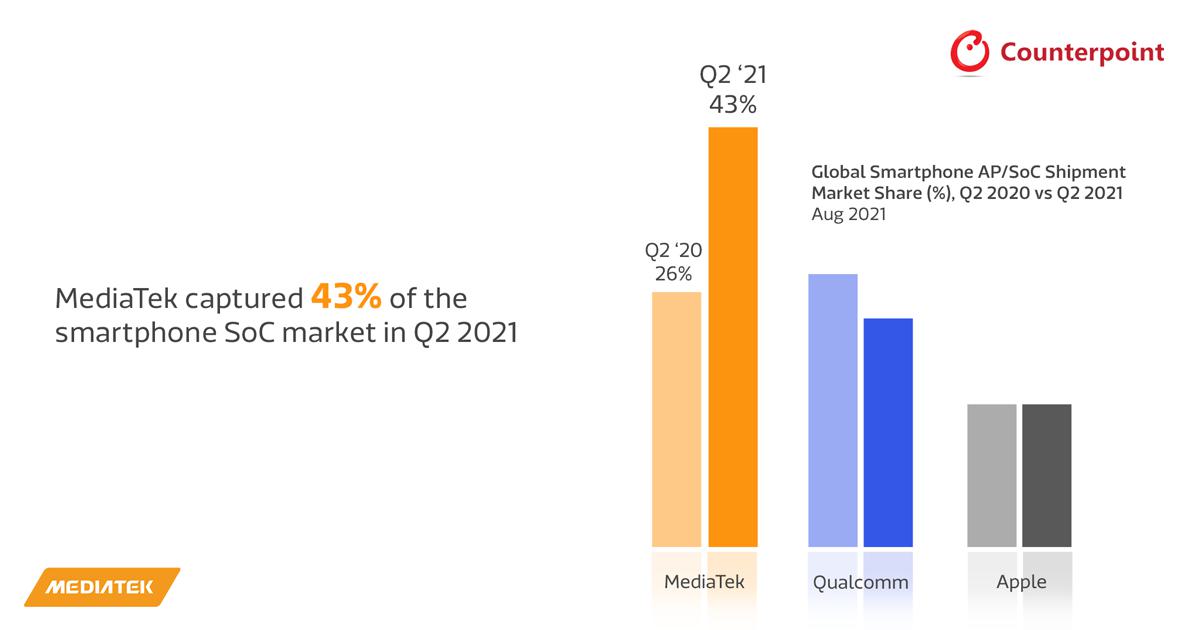 A recent report published by Counterpoint Technology Market Research shows that MediaTek significantly grew its #1 marketshare for smartphone SoC/AP in Q2 2021.


The report states MediaTek achieved a 43% market share - 19% more than the next competitor. MediaTek's growth was primarily driven by our diverse and compelling 5G portfolio and a carefully managed supply chain.
Sign up for our monthly newsletter
EXECUTIVE INSIGHTS | LATEST NEWS & EVENTS | PRODUCTS & TECHNOLOGIES