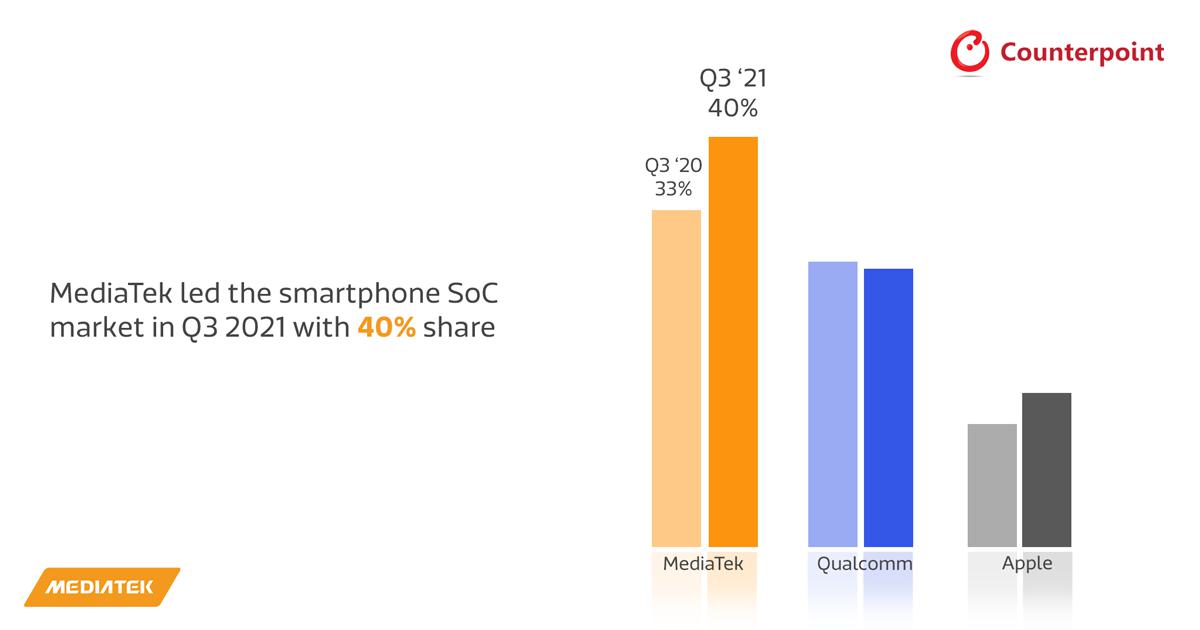 Counterpoint Research: MediaTek Leads Smartphone SoC Shipments in Q3 2021
In its latest assessment of the smartphone chip market, Couterpoint Technology Market Research states MediaTek is the world's biggest smartphone chipmaker in Q3 2021, continuing our market-leadership with a 7% increase in market share over the same period in 2020 (YoY).
Counterpoint Research Director, Dale Gai said, "MediaTek led the smartphone SoC market with a 40% share, driven by a competitive 5G SoC and high demand for the 4G SoC. MediaTek's revenues grew sequentially as the mix of the mid-end and high-end SoC portfolios grew. The blended ASP will continue to increase due to the launch of flagship products in Q1 2022 and an increase in chipset prices starting Q4 2021."
Sign up for our monthly newsletter
EXECUTIVE INSIGHTS | LATEST NEWS & EVENTS | PRODUCTS & TECHNOLOGIES