Dimensity 720 named 'Best Mobile Processor' in The Linley Group's Analysts' Choice Award 2020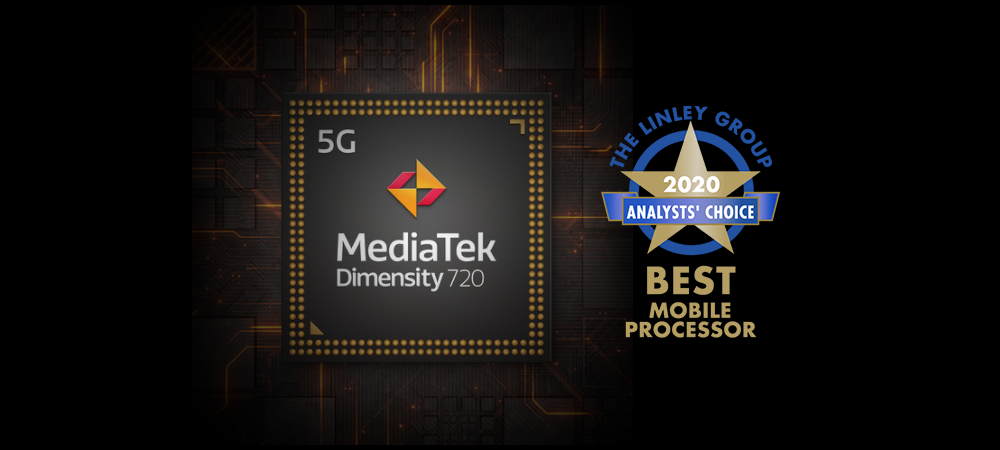 MediaTek has announced that the MediaTek Dimensity 720 5G smartphone chip has been named the winner of the Best Mobile Processor category in The Linley Group's Analysts' Choice Awards 2020.
The annual award ceremony recognizes the top semiconductor products and technologies of the year in seven distinct categories: AI accelerators, embedded processors, mobile processors, server/PC processors, processor-IP cores, networking chips, and best technology.
"In 2020, sales of 5G phones skyrocketed with the driving factor behind this rapid adoption being low-cost 5G phones. MediaTek's Dimensity 720 is the only processor in its price class with 5G capability, and the chip's popularity catapulted MediaTek to the top of the list," said Aakash Jani, senior analyst at The Linley Group and a senior editor at Microprocessor Report. "As a result, we chose MediaTek's Dimensity 720 as the Best Mobile Processor."

The Dimensity 720 is part of MediaTek's comprehensive 5G mobile chip product range that was launched throughout 2020. Since its launch, the Dimensity 720 has successfully democratized 5G smartphone ownership, bringing great performance, fluid displays, HDR multimedia and photography and best-in-class power efficiency to mid-tier smartphones from the world's leading brands.
Sign up for our monthly newsletter
EXECUTIVE INSIGHTS | LATEST NEWS & EVENTS | PRODUCTS & TECHNOLOGIES