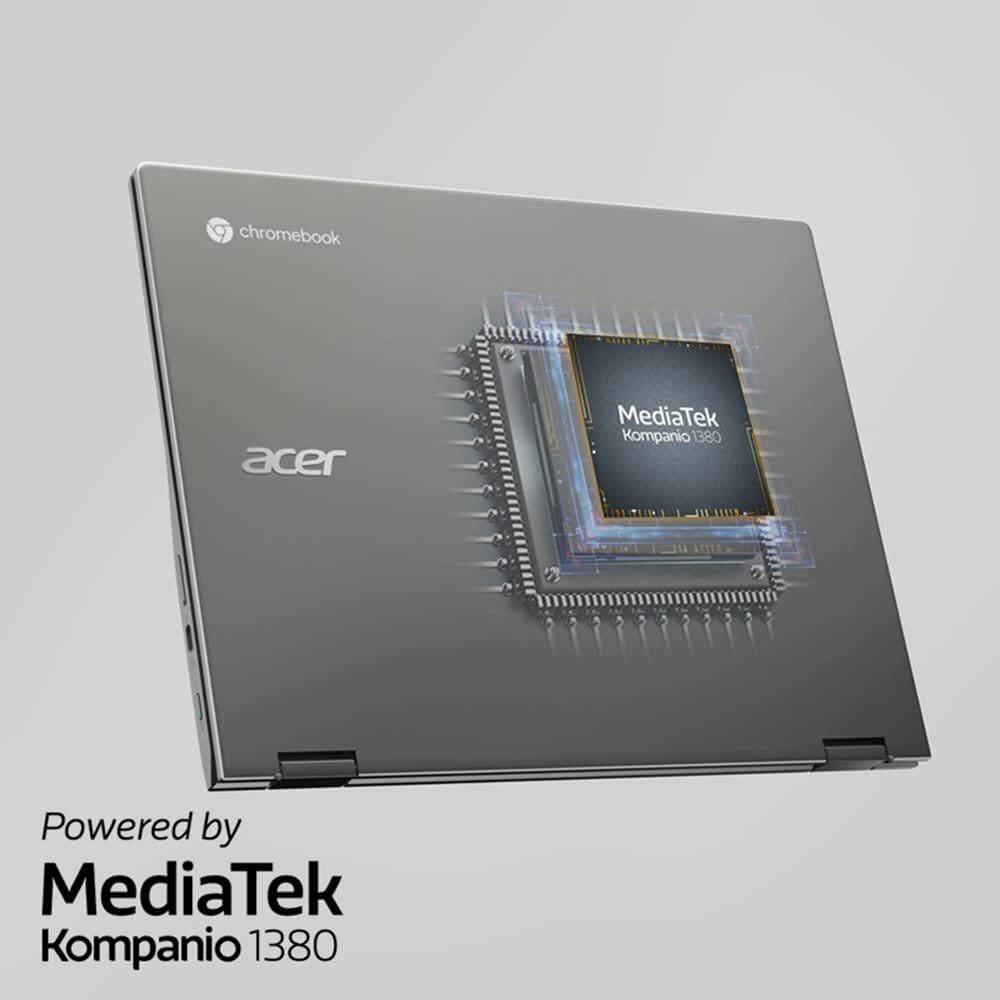 Discover the Acer Chromebook Spin 513, with Joshua Vergara
Tech & Tea, an Amazon Live experience run by Joshua Vergara, discusses the Acer Chromebook Spin 513, powered by the flagship MediaTek Kompanio 1380.

Joshua's review highlights how the MediaTek Kompanio 1380 enables premium Chromebook experiences via powerful multicore processing, vivid visuals, Wi-Fi 6, and exceptional power efficiency that ensures great battery life.

Joshua then digs into the Acer Chromebook Spin 513 essential features, such as its clever foldable design that converts between laptop and tablet, everyday productivity, the outside connectivity for peripherals and displays, and even does a typing test to show off the keyboard's capabilities.
Learn more about the MediaTek Kompanio 1380 >
Sign up for our monthly newsletter
EXECUTIVE INSIGHTS | LATEST NEWS & EVENTS | PRODUCTS & TECHNOLOGIES