Dr. Lawrence Loh Joins GBA's 2023 CEO Leadership Council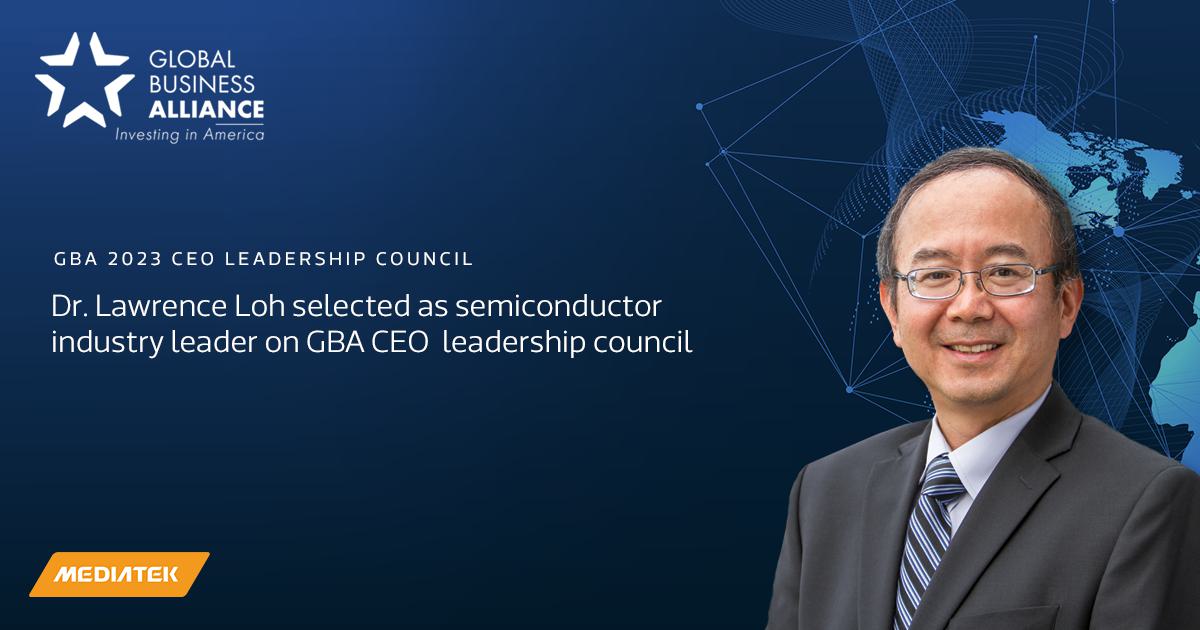 MediaTek's President of North American operations, Dr. Lawrence Loh, has been selected by his peers to join the Global Business Alliance's 2023 CEO Leadership Council.
In a statement to mark the occasion, Dr. Loh said, "I am excited to officially announce the membership of GBA's 2023 CEO Leadership Council. The U.S. GBA members possess a unique perspective and critical understanding of the challenges facing our nation. These executives will come to Washington, D.C., twice this year to meet with the highest levels of government to tell the important FDI story and discuss pressing macroeconomic issues. This year's CEO Leadership Council consists of companies from a mix of different industries, globally headquartered in 11 countries."
Sign up for our monthly newsletter
EXECUTIVE INSIGHTS | LATEST NEWS & EVENTS | PRODUCTS & TECHNOLOGIES