Enabling ATSC 3.0: Discussions at the 2021 NextGen Broadcast Conference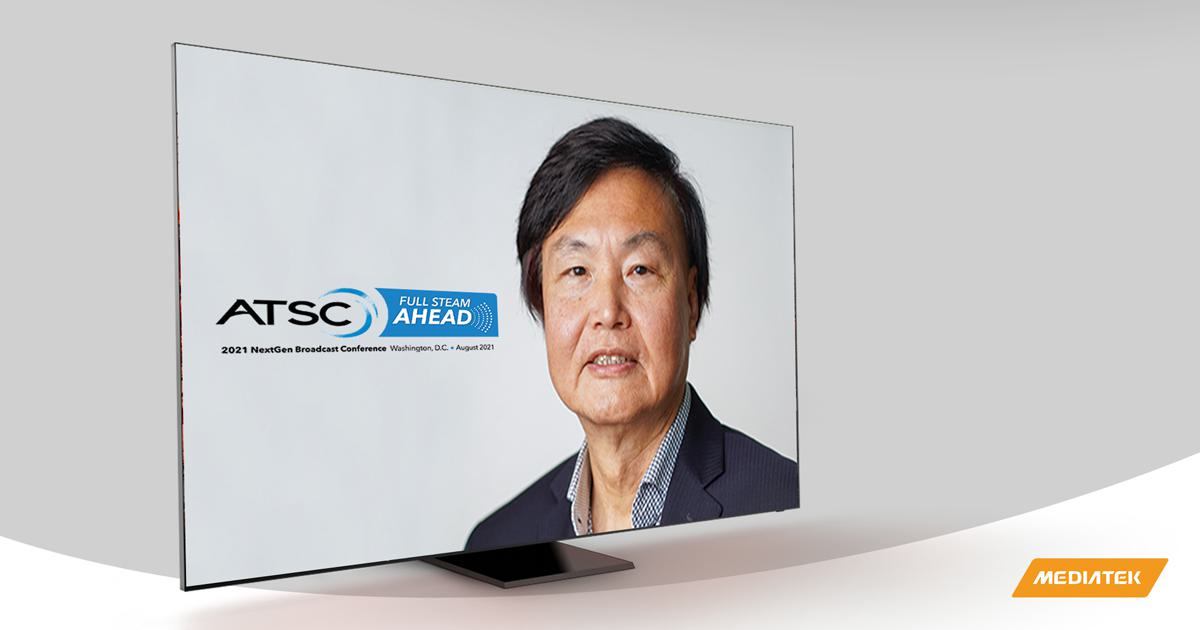 Alfred Chan, MediaTek Vice President, TV Business Unit in the Smart Home Business Group, represented the company at the recent ATSC 2021 NextGen TV Broadcast Conference in Washington DC August 25-26, along with other industry representatives, the US FCC and the ATSC committee.
The conference discussed how each company had contributed to the development and implementation of ATSC 3.0 ('NextGen TV') – the latest broadcast standard adopted by the United States – and how it expected the new standard to grow over the coming years.
During the discussion Mr. Chan noted that MediaTek is the #1 supplier of Smart TV chips globally: having shipped approximately 170M TV SoC's in 2021. Discussing ATSC NextGen TV market deployment, citing statistics based on watchnextgenTV.com as of Aug 2021, Mr. Chan noted 41 cities now offered a combination of 148 channels and reached 35% of US households. As of August 2021, over 70 TV models have been deployed or announced to be NextGen capable, including 12 models from LG, 7 models from Samsung and 41 models from Sony. A Sony representative confirmed ASTC NextGen will be offered on models as low as $600 for the first time.
The US Consumer Technology Association (CTA) estimated by the end of 2023 the shipments for NextGen-capable Smart TVs will hit 13.3M, including 7.5M in the US market and 5.8M in South Korea. Omdia, a well-known TV marketing research firm, has also revised their sales forecast upward accordingly. MediaTek is currently working with Tier 2s TV OEMs on NextGen TV developments.
MediaTek is now building ATSC 3 into its Smart TV platforms, which currently includes everything from flagship 8K to mainstream 4K. Our reference platforms allow global brands to develop and ship their own Smart TVs quickly, focusing on differentiating factors services rather than standardized features. The reference platforms include demodulator chip – the MT9100 - plus TV SoC and a fully featured and pre-certified ATSC 3 middleware stack supporting Interactive Apps, Emergency System and Audio Watermark. The MediaTek MT9100 demodulator has successfully completed field trials in both Korea and US during 2019 and has been in mass production since Q1 2021.
When asked about the STB market, Mr. Chan highlighted that the current trend was to design the smallest possible form factors, which have proved attractive to buyers, while also minimizing build costs. Often casually referred to as "HDMI sticks", these dongles plug directly into the TVs HDMI port, making them easy to install and often hidden from view. Because the design must draw power from the TV via a USB interface, the design need new improvement power optimization . However, Mr. Chan believe that the talented engineers would soon develop a solution to include the necessary ATSC 3 Tuner and demodulator within the required USB power budget.
Sign up for our monthly newsletter
EXECUTIVE INSIGHTS | LATEST NEWS & EVENTS | PRODUCTS & TECHNOLOGIES