'Expect Incredible Awards' Recognize the Best MediaTek-powered Devices of 2023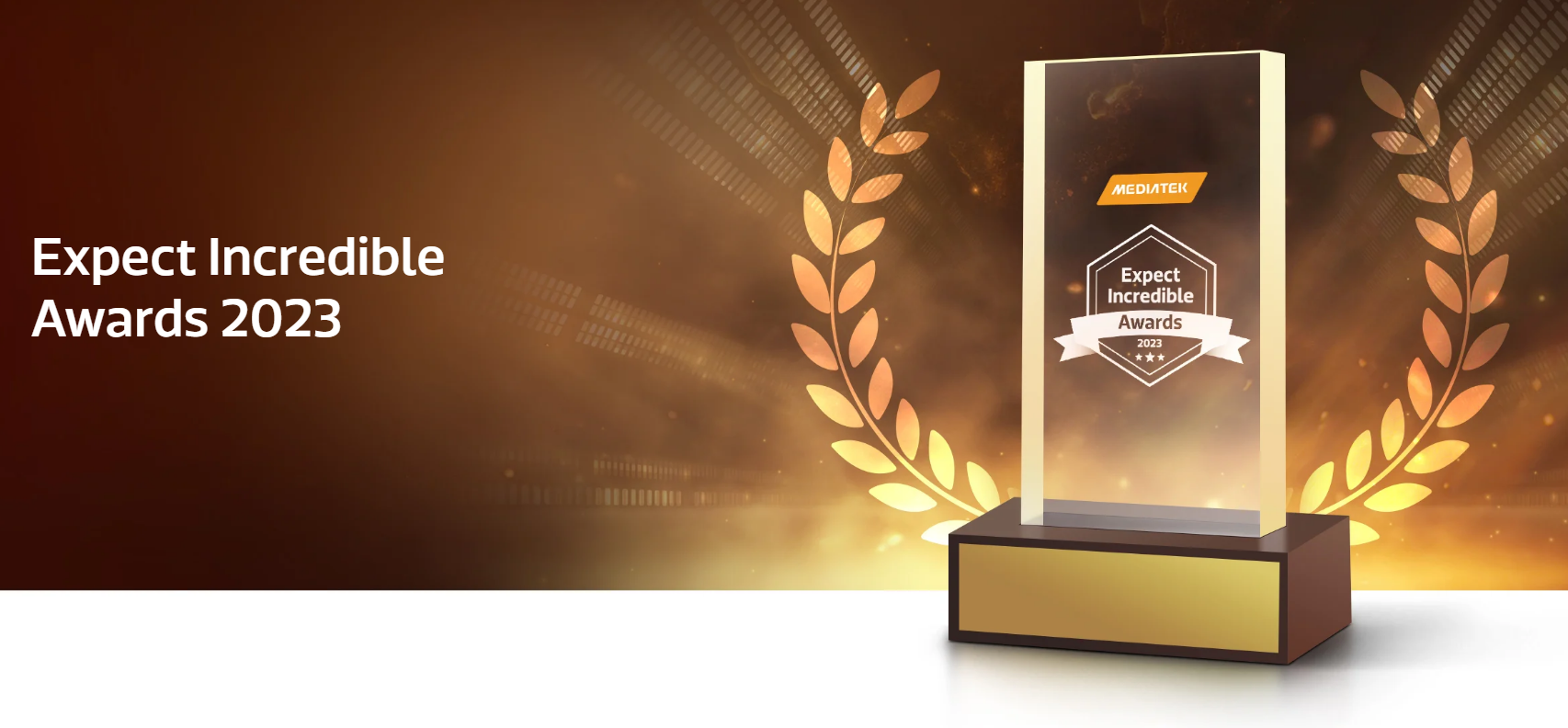 MediaTek chips power more than 2 billion devices every year, delivering incredible experiences to consumers around the world. Among these billions of devices from thousands of brands, many push the boundaries of innovation to make a difference in people's everyday lives.
To recognize these devices, a respected and independent group of technology industry analysts evaluated the most impressive MediaTek-powered products across six categories to determine the very best devices of the year. These devices were named 'Expect Incredible Awards 2023' winners and are among the most celebrated and innovative technology products to be released over the past year.
The judges selected the winners based on a variety of factors including, design, performance, and market differentiation. To be eligible, devices had to have been available before October 2023.
Congratulations to the winners and finalists of the Expect Incredible Awards 2023:
Best Overall

Winner: motorola defy satellite link

Best in Mobile

Winner: OPPO Find N2 Flip
Runner-up: Vivo X90 Pro

Best in Smart Home

Winner: Amazon Echo Show 5
Runner-up: Smart Kitchen Dock from Bosch

Best in Entertainment

Winner: Sony PlayStation VR2
Runner-up: XGIMI Horizon Ultra Projector

Best in Computing:

Winner: OnePlus Pad
Runner-up: Acer Chromebook Spin 513

Best in Connectivity:

Winner: motorola defy satellite link
Runner-up: TPLink Archer BE805

Best in Enterprise:

Winner: Logitech Sight
Runner-up: Logitech Rally Bar Huddle
Sign up for our monthly newsletter
EXECUTIVE INSIGHTS | LATEST NEWS & EVENTS | PRODUCTS & TECHNOLOGIES