Exploring Wi-Fi 7 and MediaTek's Filogic 880 & 380 chips - Mobile Tech Podcast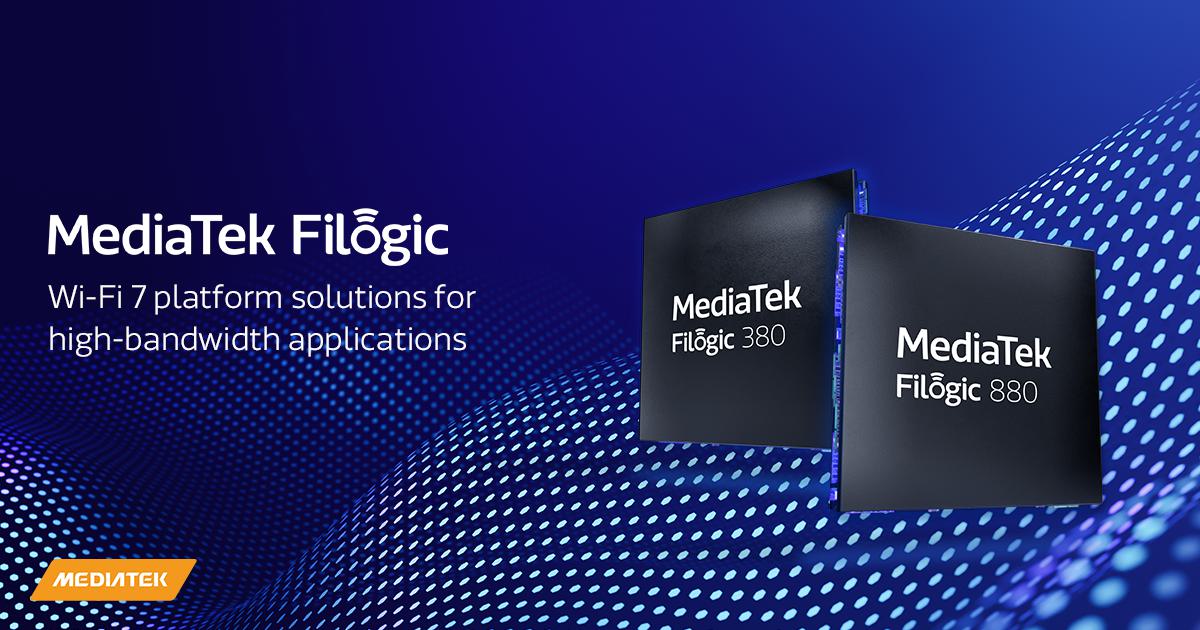 The recent Mobile Tech podcast, hosted by Myriam Joire, interviewed Dr. James Chen, MediaTek Associate Vice President. They discussed the new Wi-Fi 7 standard, and what the recently announced MediaTek Filogic 880 and Filogic 380 Wi-Fi 7 chipsets will offer.
MediaTek Filogic is a series of high performance, power-efficient and reliable Wi-Fi 6, Wi-Fi 6E, and Wi-Fi 7 solutions that deliver seamless wireless connectivity for always connected experiences. The Filogic series is ideal for a wide range of consumer, enterprise, broadband, retail and IoT applications. Whether you are ready to deploy Wi-Fi 6/6E solutions today or are planning for Wi-Fi 7 next year, you can count on MediaTek Filogic to keep you connected.
Sign up for our monthly newsletter
EXECUTIVE INSIGHTS | LATEST NEWS & EVENTS | PRODUCTS & TECHNOLOGIES