First 5G SA VoNR call made by A1 Belarus, ZTE and MediaTek Dimensity 1000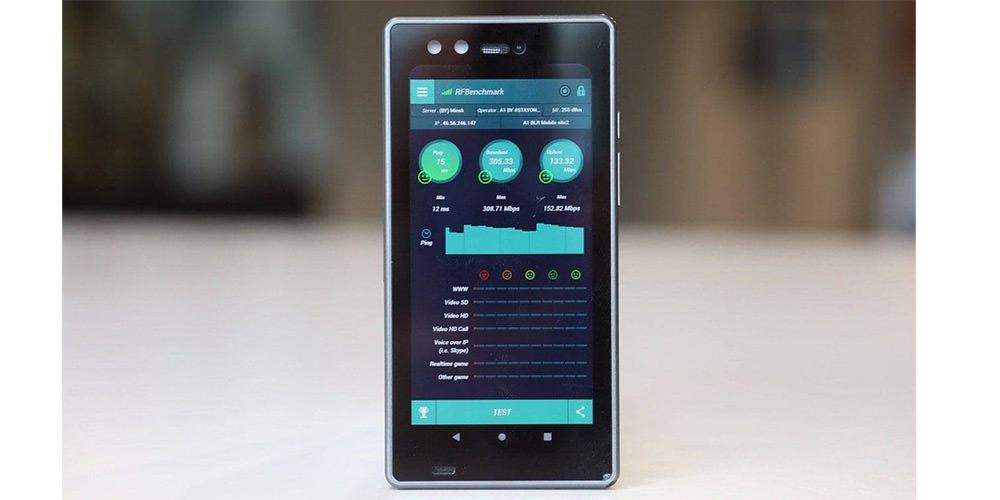 MediaTek and A1 Belarus successfully performed a 5G VoNR call using a smartphone featuring the Mediatek Dimensity 1000 Series and a 5G SA (standalone) E2E network using the n78 band (100MHz) deployed on ZTE equipment in the city of Minsk.

A1 Belarus, a member of the A1 Telekom Austria group, is one of the largest telecom operators in Central and Eastern Europe. Beyond this interoperability milestone, MediaTek is continuing to work on a full test program validating MediaTek 5G hardware on Eastern European 5G networks.

Details noted by the A1 announcement:
The frequency range of 3.5 GHz was used to launch A1's 5G connectivity. The test run of the 5G network by A1 made it possible to demonstrate a more than 10-fold increase in network capacity and data transfer speed compared to the current 3G/4G networks of the operator. So, during the first test, the network speed was maximally "dispersed" to 1.1 Gb/s. In standard testing mode with several terminals (receiving devices), the speed of downloading data to the device (downlink) is on average 300 Mb/s, the speed of uploading data to the Internet (uplink) is 150 Mb/s. At the same time, the network response speed (ping) varies within only 10-15 milliseconds. Test smartphone was powered by latest MediaTek Dimensity 1000 series SoC (System-on-Chip).

Pascal Lemasson, Associate Vice President, Corporate Sales and Business Development Europe at MediaTek, said: "We are happy to help our partners A1 and ZTE in the launch of one of the World's first 5G SA networks. 5G SA architecture is a catalyst for many new innovative services including low latency applications for remote surgery, autonomous driving, smart manufacturing and many more. MediaTek is committed to this innovation pace, enabling devices with 5G connectivity powered by MediaTek's Dimensity SoC series. The MediaTek Dimensity 5G chip families offer an unrivaled combination of superb performance, power efficiency and best-in-class user experience to the consumers".

Sign up for our monthly newsletter
EXECUTIVE INSIGHTS | LATEST NEWS & EVENTS | PRODUCTS & TECHNOLOGIES