5G Fixed Wireless Access is growing strong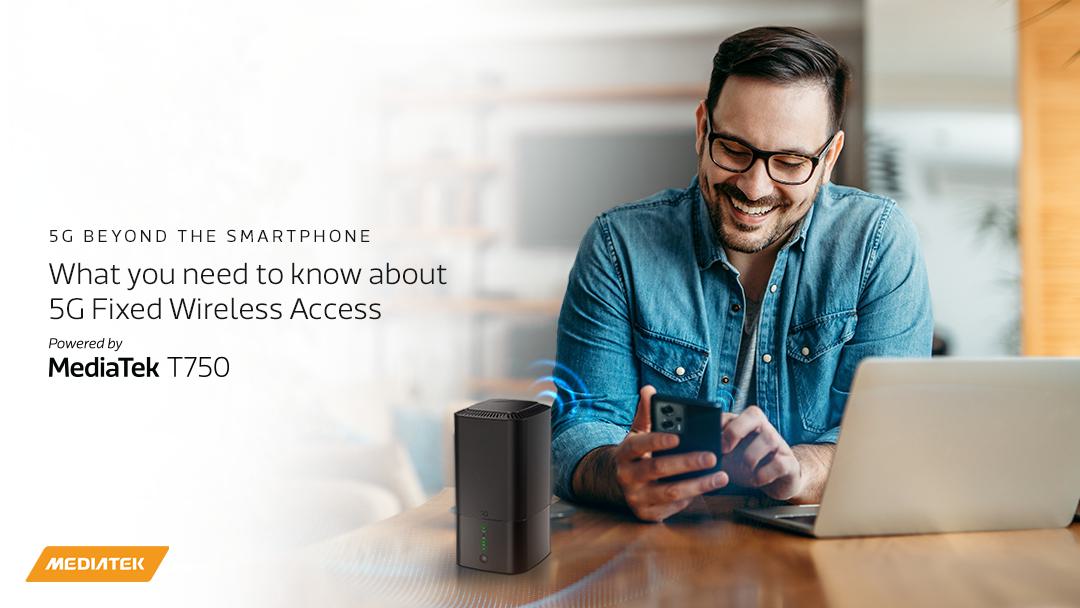 It's not just your smartphone that benefits from 5G. Did you know you can use 5G to supply internet connectivity to everyone at home or in a small office? From an increasing number of RFPs around the globe to creating Superbowl commercials advertising services, operators are banking on 5G for home and office internet access.
We are seeing a trend for 5G FWA in the United States, while in Europe the situation is more dynamic because there is a lot of installed fiber that operators are committed to. Other regions like Japan, and the Middle East, are starting to be more active as the deployment of 5G networks increases. 5G CPE speeds at 100 Mb/s are achievable, depending on where you are located in the network, and the speed of the access point in your home or office, whether it has either Ethernet or Wi-Fi 6.
The current 5G CPE market still has challenges to overcome: the first is handling the home and office broadband traffic. Some studies show that home broadband use can use anywhere between 8-to-10 times more data per month than mobile usage. This is one of the reasons that operators are moving quickly from release 15 to release 16, and talks about 5G Standalone deployments that improve performance and coverage are getting pushed to the front of the table.
Physical propagation characteristics implementation is the second topic that companies like MediaTek are addressing through the implementation of Power Class 1.5. Users can more easily receive signals (downlink) from the cellular tower than it can transmit (uplink) to the tower due to the difference in regulations regarding power budgets. Low band with 4x4 antenna is another advantage implemented in MediaTek's 5G CPE solution that helps to overcome coverage and transmission power challenges.
By delivering a highly integrated solution that uses advanced 7nm technology, MediaTek provides a single chip solution that includes 5G and Wi-Fi connectivity, all with extremely low power consumption, reducing the size of user devices. From a design perspective, these 5G CPE devices do not require a built-in fan for cooling which can increase the cost to device makers, and it decreases the total potential lifetime of the device.
Fixed broadband access service requirements are not just related to 5G hardware. Operators are getting more sophisticated, providing more services and superb user experiences by controlling the software stack. Other ecosystems are also doing that, so by taking over software development operators are centralizing all the same features across different vendors. This practice provides a better end-user experience, reduces troubleshooting time and improves after-sales service.
Today, 5G CPE gateways and routers are equipped with Wi-Fi 6 and Wi-Fi 6E solutions, with Wi-Fi 7 fast coming down our way. Commercial devices can be expected after Wi-Fi 7 certification, which is planned for the end of 2023.

Sign up for our monthly newsletter
EXECUTIVE INSIGHTS | LATEST NEWS & EVENTS | PRODUCTS & TECHNOLOGIES