Get faster, more reliable Wi-Fi 7 connectivity with MRU and smart puncturing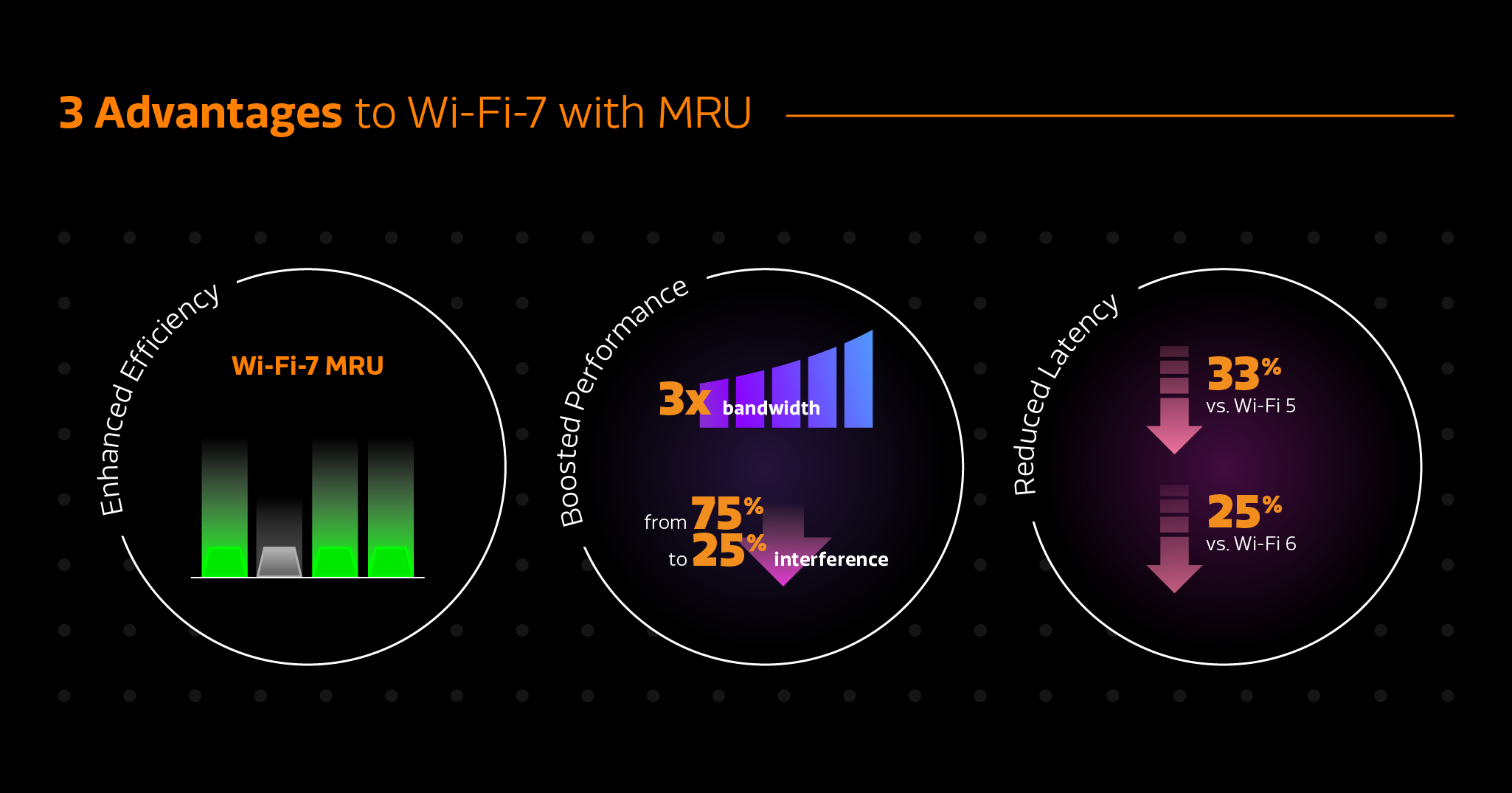 Introducing MRU (Multiple Resource Units) in Wi-Fi 7. This cutting-edge technology accelerates performance and the reliability of wireless connections, and helps to support the increasing network demands of high-throughput/low-latency use cases and multiple simultaneous users in dense networking environments.
Wi-Fi 7 MRU exists in the extreme high throughput (EHT) PHY layer to enhance interference mitigation, and OFDMA (Orthogonal Frequency Division Multiple Access) efficiency.
Sign up for our monthly newsletter
EXECUTIVE INSIGHTS | LATEST NEWS & EVENTS | PRODUCTS & TECHNOLOGIES