Gizmo Master benchmarks the OPPO F7 featuring MediaTek Helio P60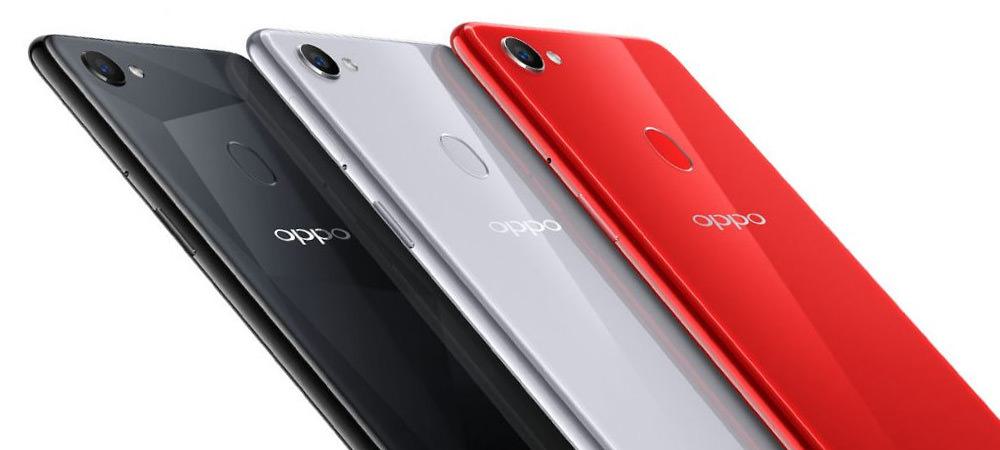 In a smartphone, first impressions and performance mean a lot, and OPPO's new F7 smartphone has reviewed favorably with Gizmo Master. With its classy, sleek black finish and edge-to-edge screen, it makes a definite style statement—and it's "OPtimally" affordable, even with its premier features.

But performance is where the OPPO F7 really stands out. It owes its blazing performance to its core SoC - the industry-leading MediaTek Helio P60 processor. The P60 is ideal for intensive application demands, handling even split-screen multitasking easily and seamlessly. The phone also features the proven Mali-G72 MP3 GPU for high-performance graphic demands.
Gizmo Master benchmarked the OPPO F7 versus another, same-priced smartphone. The F7 scored a scorching 13,9772, versus 90,606 for the competition in their benchmarks.
Its large battery allowed it to last about 17 hours in the video loop test: playing an HD video with the volume set at 50 percent levels. Combined with its impressive display and great battery life, the F7 is ready for all your day-to-day work and play applications. It also features an integrated AI processor (APU) that helps perform AI operations most efficiently.
Its unique file-sharing tool, OPPO Share, lets you share images, videos, and other files with other phones without consuming cellular data and it will even transfer 100 times faster than Bluetooth!
In storage capacity the OPPO F7 offers a huge capacity of 128 GB. With more storage, you have space for more songs, videos and photos, plus applications and large games. For gaming, OPPO F7's Game Acceleration mode lets you identify and allocate more memory resources to the status of your game, reduce network latency, and provide a stable gaming environment. It blocks notifications, including banners, from WhatsApp, Messenger, and other third-party apps. Those games will take advantage of up to 6GB RAM in the F7.
Since your camera is such a big part of everyday life, you want the best you can get. In either bright daylight shots or low-light shots, images compared side by side show the OPPO F7 pictures brighter, clearer, and truer. The rear-facing sensor makes sure you get the rich, detailed pictures you'll treasure, and the F7's 'Expert' mode lets you adjust shutter speed, EV, and ISO to suit your photo preferences.
All in all, the OPPO F7 is a top-of-the-line phone for an affordable price, and a perfect performance match for all your intensive uses. You don't have to believe us, see the review for yourself.
Sign up for our monthly newsletter
EXECUTIVE INSIGHTS | LATEST NEWS & EVENTS | PRODUCTS & TECHNOLOGIES