Google Coral Dev Board Mini powered by MediaTek i300A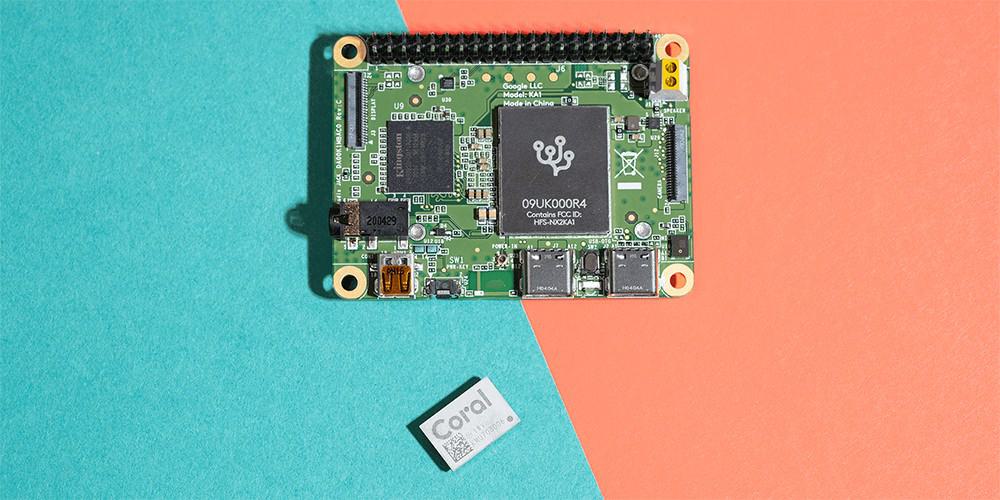 The Coral Dev Board Mini is a single-board computer from Google that is designed as a complete toolkit to prototype and build IoT products with edge AI. Available from December 2020, the Coral Dev Board Mini, powered by the highly capable MediaTek i300A and Google Coral Accelerator Module, enables developers to prototype voice and visual AI applications that are processed at the edge. Processing the data on-device helps speeds up response times, provides notable savings on network bandwidth and cloud compute costs, preserves user privacy and keeps Corporate/Enterprise information contained.
The MediaTek i300A provides a highly efficient quad-core Arm Cortex-A35 CPU and IMG PowerVR GE8300 series graphics processor, plus Wi-Fi 5 (802.11ac) and Bluetooth 5 built in. In addition to its Coral Accelerator Module, the Coral Dev Board Mini also includes 2GB of memory and 8GB of storage, plus numerous audio/visual IO, a 40-pin GPIO and two USB Type-C interfaces on its small footprint PCB.
The collaboration is part of MediaTek's commitment to edge AI to everyone; we also offer a range of edge-AI equipped, IoT HDK/SDK devices for IoT applications.
Learn more about the Coral Dev Board Mini at the Google Coral Blog >
Sign up for our monthly newsletter
EXECUTIVE INSIGHTS | LATEST NEWS & EVENTS | PRODUCTS & TECHNOLOGIES