Great Value & Performance Times Two: Applause for the Alcatel 1X and 3V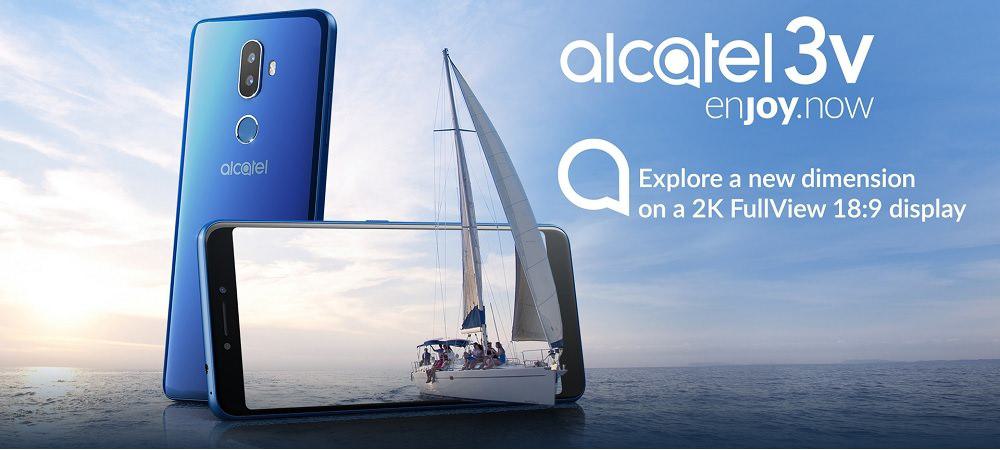 Two of the biggest hits of Mobile World Congress 2018 were the remarkable "affordable flagships"—the budget duo of Alcatel 1X and Alcatel 3V. Both phones raise the level of fun and functionality that you can enjoy while staying on the cost-saving side of the spectrum. Both smartphones are thin and lightweight—and the sophisticated bezel-less styling on the bottom and sides gives them a sleek design flair usually only afforded to more premium phones. These phones are an ideal fit for a budget-smart lifestyle.
The Alcatel 1X is exceptional as one of the first sub-$100 devices that delivers a modern-visage 18:9 display aspect ratio for a bright, clear image. Powering this amazing phone is the MediaTek MT6739 quad-core SoC, coupled with 1GB of RAM and 16GB of storage. With the Alcatel 1X rear camera offers 13 megapixels, with the front-facing camera delivering five megapixels. The intelligent engineering and design of the Alcatel 1X also offer the advantages of an Android (Oreo for Android Go), tailored for pocketbook-friendly devices.
The Alcatel 3V is Alcatel's first dual-lens phone for U.S. customers. Driving this 6-inch device is a MediaTek MT8735A quad-core processor, with 2GB of RAM and your choice of 16GB or 32GB of storage with up to 128GB microSD expansion. The rear-facing cameras bundles a dual 12+2-megapixel dual sensor, while the front-facing camera offers five megapixels. Like its sibling, this model has an 18:9 aspect ratio display, but with higher resolution, at Full HD+ 1,080 x 2,160. With the Alcatel 3V you also gain the full version of Oreo, whereas the 1X model offers the leaner Android Go version
The 1X is available in Black and Gold, with Rose Gold and Blue available in select regions, while the 3V is available in Spectrum Black, Blue and Gold everywhere it's sold. Whichever model you choose, you can rely on Alcatel's quality, combined with the performance and power of MediaTek chipsets, to bring you good times, great talks—and memorable images to go along with them.
Sign up for our monthly newsletter
EXECUTIVE INSIGHTS | LATEST NEWS & EVENTS | PRODUCTS & TECHNOLOGIES