GSA Honors MediaTek CEO with Exemplary Leadership Award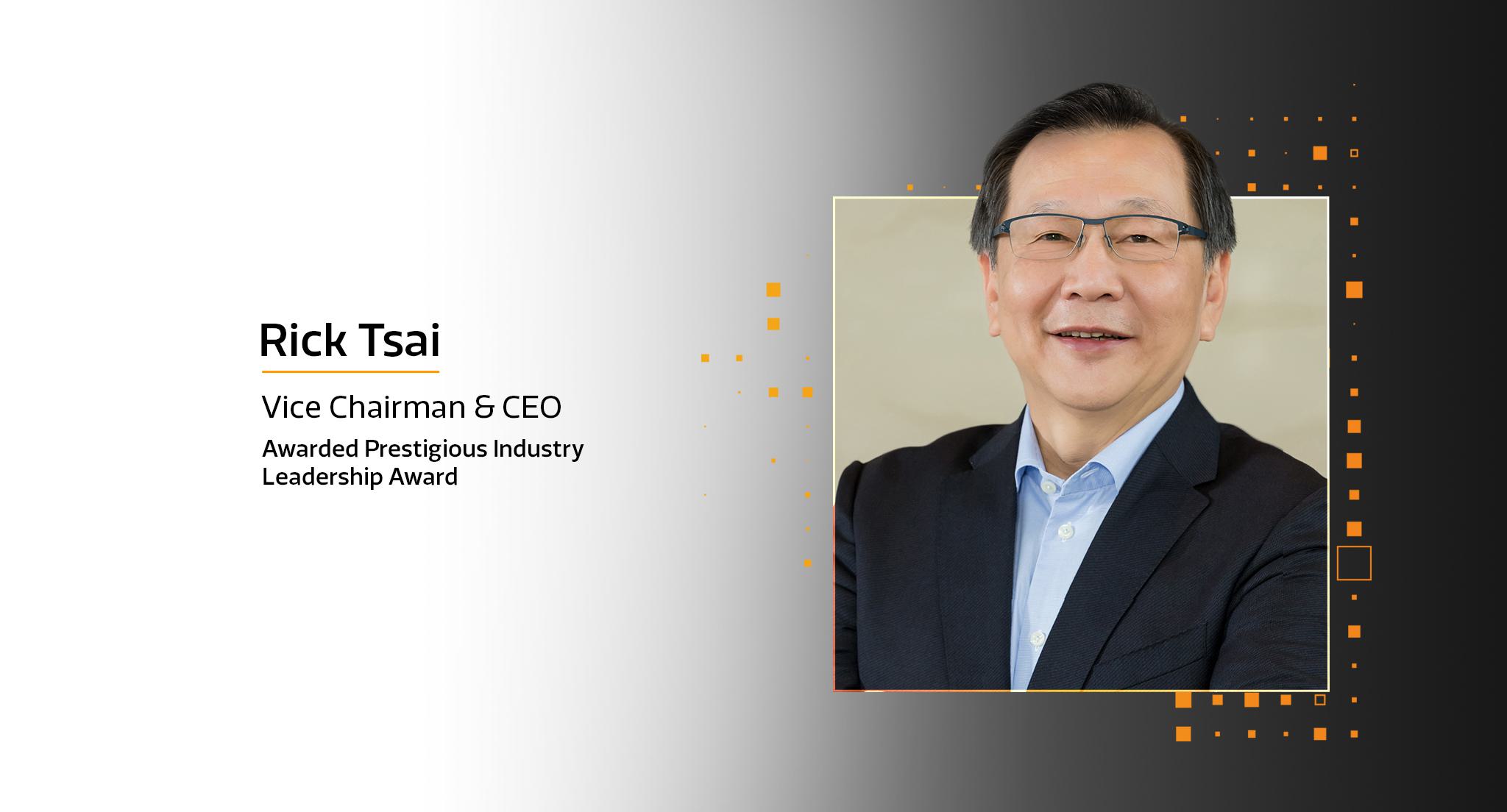 The Global Semiconductor Alliance (GSA) has named MediaTek's Vice Chairman and CEO Dr. Rick Tsai the 2023 winner of the Dr. Morris Chang Exemplary Leadership Award. This prestigious award is granted to individuals who have made exceptional contributions to the semiconductor industry throughout their careers. Receiving this recognition underscores Dr. Tsai's groundbreaking achievements at MediaTek and his impact on the entire technology landscape. MediaTek holds the distinct honor of having two of its leaders presented with GSA's Dr. Morris Chang Exemplary Leadership Award, as MediaTek's Chairman MK Tsai also received this recognition in 2015.
Since joining the company in 2017, Dr. Tsai has cemented MediaTek as a global leader across a wide variety of market segments and driven record growth for MediaTek. Today, MediaTek is the leading chipmaker for various markets, including smartphones, smart TVs and connectivity. MediaTek is also the enabler for various edge AI devices and expanding into the automotive market aggressively. With an unwavering commitment to technology leadership, Dr. Tsai has driven MediaTek to continuously invest in cutting-edge technologies and products. Under Dr. Tsai's leadership, MediaTek has significantly expanded its global footprint with a successful strategic product portfolio. MediaTek is continuing to expand rapidly in Asia, and the company has made big strides in markets like North America, Europe, and Japan.
"The past few years have proved how pivotal semiconductors are in keeping us connected and driving innovation throughout the entire technology ecosystem. My vision has always been to make great technology more accessible, and it's been remarkable to see this come to fruition over the course of my career," said Dr. Tsai. "I am deeply honored by this recognition from industry leaders, and I am truly proud of what the MediaTek team and TSMC, as well as Taiwan's fabless industry, have achieved over the years."
When you consider that MediaTek powers more than two billion devices a year, it's easy to see how much of an impact Dr. Tsai has had on the technology landscape. In the mobile market, MediaTek is bringing the latest gaming, AI and Generative AI, and imaging features to cutting-edge 5G smartphones. MediaTek is not only making 5G more accessible, we're ushering in the next generation of connectivity with Wi-Fi 7, satellite connectivity, and 6G.
Giving back is also a key priority for Dr. Tsai. MediaTek supports environmental education programs through a number of corporate social responsibility (CSR) initiatives. Additionally, Dr. Tsai has committed that by 2030 all of MediaTek's worldwide offices will be powered with 100% renewable energy, and by 2050 the company will reach its goal of net-zero emissions.
Before joining MediaTek, Dr. Tsai served as President and CEO of TSMC from 2005 to 2009. Prior to that, he worked in other roles at TSMC including COO, Vice President of Worldwide Marketing and Sales, and Executive Vice President of Operations. Some of his notable achievements at TMSC include leading the team to a zero error and zero fault tolerance, and setting a historical record for the shortest time that a fab was constructed—going from construction to mass production within two years.
GSA will present Dr. Tsai with his award at the 2023 GSA Annual Awards Celebration on Dec. 7, 2023.
Sign up for our monthly newsletter
EXECUTIVE INSIGHTS | LATEST NEWS & EVENTS | PRODUCTS & TECHNOLOGIES