Helio P30: Let's talk about it's awesome dual camera tech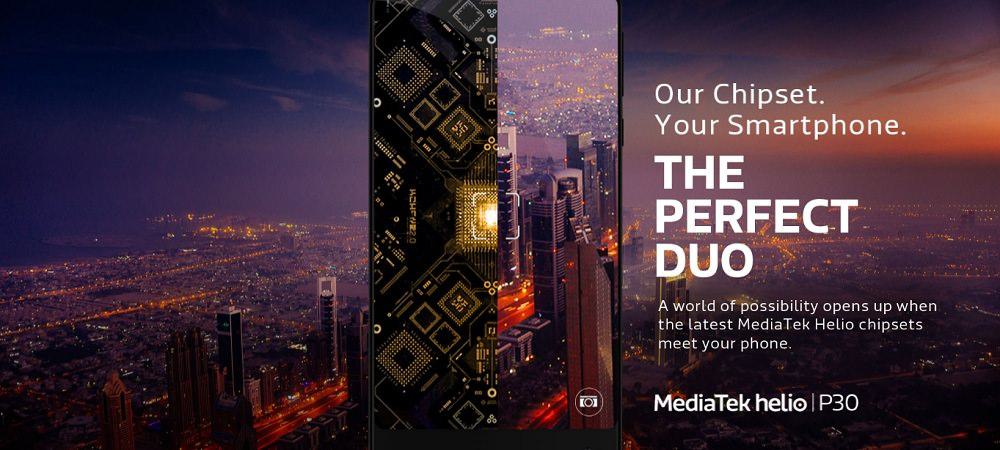 If you're all about the photos and videos, but want to keep it affordable, then your next smartphone needs to have the MediaTek Helio P30 inside. The P30 packs hardware-backed dual-camera features that deliver an unparalleled photographic quality and experience to mainstream smartphones.
Its 16+16MP dual camera system (or single 25MP) is powered by two 14-bit ISPs, dedicated VPU and multimedia processor. This allows smartphone creators to pick a combination of cameras, like wide + telephoto zoom for real-time depth-of-field effects, zHDR and improved real-time de-noise in low-light.
Not only can you use two cameras together, but individually you can get up to 10x optical zoom from the telescopic lens, or great panoramic shots from the wide lens. Meanwhile the latest EIS (electronic image stabiliser) tech keeps things from shaking without requiring expensive optical stabilisation.
Additionally, MediaTek incorporates two hardware advancements: a Camera Control Unit (CCU) and Vision Processing Unit (VPU).
The CCU delivers considerably faster focal correction and exposure adjustment, useful for when environmental lighting conditions change suddenly. As such, AE convergence speed is up to twice as fast as competitive auto exposure performance so you really don't ever have to miss that moment.
The new Vision Processing Unit (VPU) is a dedicated 500MHz DSP paired to the Image Signal Processors (ISP). It provides a dedicated processing platform for numerous camera features, freeing up the CPU and GPU to save power and compute resource. We covered the VPUs advantages in its own blog post.
Backing all this premium camera tech is a capable subsystem of fast octa-core ARM Cortex-A53, Mali-G71 MP2 at 950MHz, up to 6GB 1600MHz LDPPR4x and either UFS or eMMC storage. This gives the P30 ample grunt in addition to its premium camera kit, so it can really be your everyday photography or videography device.
Sign up for our monthly newsletter
EXECUTIVE INSIGHTS | LATEST NEWS & EVENTS | PRODUCTS & TECHNOLOGIES