Here's what MediaTek is doing in AI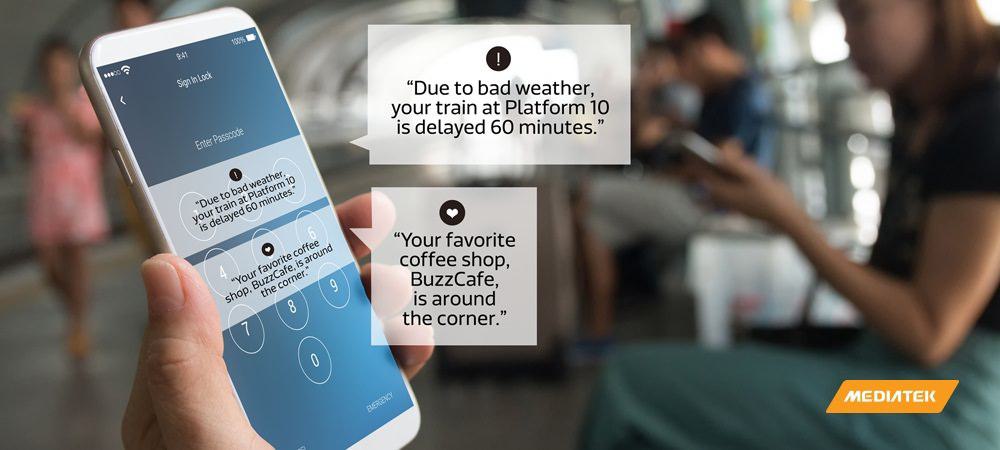 Edge AI
The rapid evolution of AI enhanced use-cases are changing how devices are being created and used. This shift in demand, as well as the increasing capability of AI hardware, is motivating products to process AI-enhancements on Edge products (at home, in vehicle or about person), rather than rely solely on Cloud-connected support. Edge computing has several advantages, such as real-time immediacy, privacy and overall power consumption, as well as no need to roll-out Cloud infrastructure close to every region a product is sold into.

While Edge AI is a challenge to meet energy efficiency requirements of small, battery-limited devices, it's an inevitable trend that we're meeting head-on; as the capability of AI processing elements increases in parallel with software developers embracing these accelerators in new ways.
MediaTek NeuroPilot AI
This is a combination of hardware and software elements that work in tandem to provide a single, easy to use platform for developers and device designers to create incredible new AI-enhanced products.
MediaTek NeuroPilot SDK
MediaTek NeuroPilot SDK allows developers to 'write one, apply everywhere' for existing and future MediaTek hardware platforms and across product lines, including smartphones, automotive, smart TVs, digital voice assistants, IoT and more. This streamlines the creation process, saving cost and time to market. The NeuroPilot SDK brings the code 'closer-to-metal' for better performance, power-efficiency and platform control.
The software can apply a heterogeneous runtime that can target either CPU (ARM Neon) or GPU (CL Kernel: OpenCL, GPU driver) for FP16/32, DSP (C Intrinsic) for Fixed Point 8/16 or DLA (Command) for optimized layers. The software ecosystem covers both Android and Linux OS'.
The NeuroPilot SDK includes a complete compiler, profiler and application libraries.
Artificial Intelligence Processing Unit (APU)
MediaTek's NeuroPilot SDK can target hardware AI inside our SoC's that includes CPU, GPU or APU hardware, with increasing performance and power-efficiency.
Mainstream AI Framework Support
Developers using the Android NN API or Linux are assured their software works on individual MediaTek platforms. MediaTek's AI solution operates in concert with existing neural processing SDKs including Google TensorFlow, Caffe, Amazon MXNet, Sony NNabla and more.
Sign up for our monthly newsletter
EXECUTIVE INSIGHTS | LATEST NEWS & EVENTS | PRODUCTS & TECHNOLOGIES