How MediaTek is Driving the Key Tech Trends From CES 2023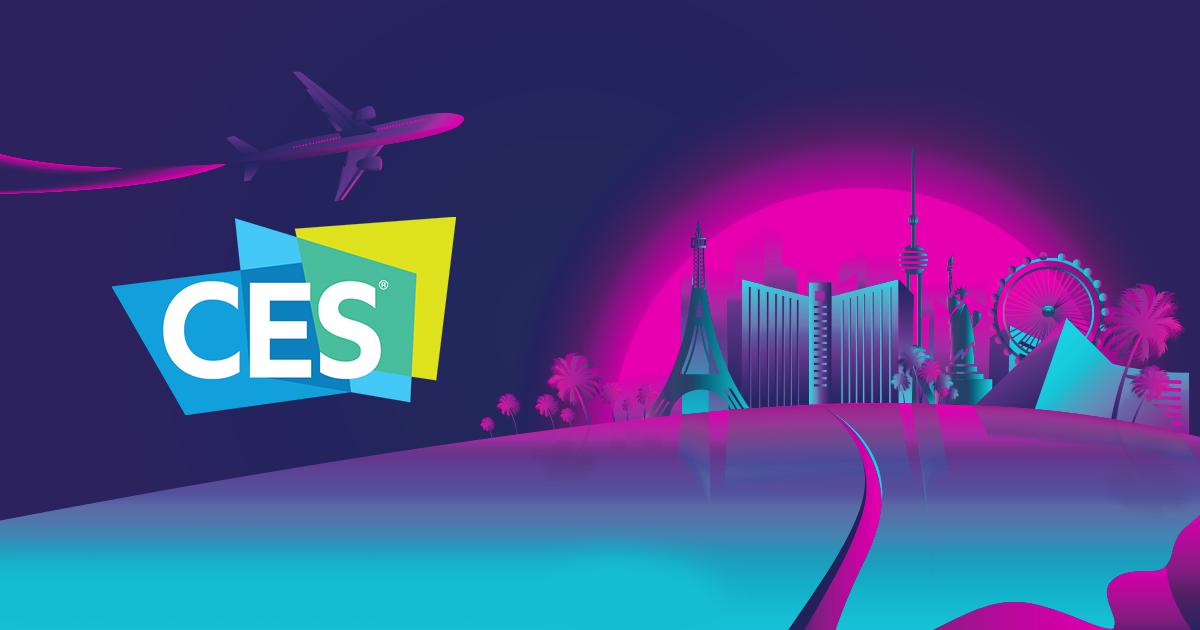 We kicked off the new year showcasing the latest MediaTek-powered devices and technologies at CES 2023. These devices reflected some of the biggest trends at the event, from AI-driven experiences in the smart home to advances in connectivity and new levels of computing power in smartphones, laptops and more. Read on to find out what you missed at CES.
To help brands keep up with the fast-paced growth of the IoT, we introduced our new MediaTek Genio 700 platform for smart home, smart retail and industrial IoT products. MediaTek is already in tons of IoT devices like the June Smart Oven, iRobot, and OLogic Snorble that we had in our demo room, and we're continuing to make it easier for companies to customize and differentiate IoT products.
Another big theme was Wi-Fi 7 connectivity. We demonstrated a full ecosystem of production-ready Wi-Fi 7 devices across product categories, and announced that MediaTek successfully completed interoperability testing for Automated Frequency Coordination (AFC) on MediaTek Filogic Wi-Fi 7 and Wi-Fi 6E chips in collaboration with Federated Wireless. Additionally, the MediaTek Filogic 880 Wi-Fi 7 chip was selected as a CES 2023 Innovation Awards honoree in the Embedded Technologies product category, recognizing our commitment to ushering in the next generation of connectivity.
Beyond Wi-Fi, satellite connectivity was another hot topic at CES. Bullitt unveiled its two-way satellite messaging service, called Bullitt Satellite Connect. Bullitt is working with MediaTek to power an upcoming Motorola smartphone with satellite-to-mobile messaging. Satellite connectivity will provide a pivotal way for consumers to stay connected in remote areas.
Since our technology is in billions of devices, it's no surprise that MediaTek-powered products were getting attention across the show floor. Here's a look at a few brand-new gadgets that are using MediaTek technology to transform computing as we know it:
Lenovo Tab Extreme: Powered by the MediaTek Dimensity 9000, the Lenovo Tab Extreme is the latest 2-in-1 device in Lenovo's tablet portfolio. According to Arthur Brown at Android Headlines, Lenovo "stole the show" with this new tablet that combines powerful performance with a big screen so you can get more done.
TCL 40R 5G Smartphone: TCL launched its budget-friendly 40R 5G smartphone powered by the MediaTek Dimensity 700, proving that great 5G experiences don't have to break the bank.
ASUS Chromebook CM14: The first device to be powered by the MediaTek Kompanio 520, the ASUS Chromebook CM14 is designed for boosting productivity with all-day battery life. Robby Payne at Chrome Unboxed wrote about how the device "handled GeForce NOW like a champ."
We also showed off the first Dimensity 9200-powered smartphones, the Vivo X90 and Vivo X90 Pro. The Dimensity 9200 made a big splash when we released it in November 2022, and it lived up to the hype when media tested it out. Nick Gray of Phandroid demonstrated the camera capabilities of the Vivo X90 Pro as he took photos around Las Vegas, while Michael Josh Villanueva of GadgetMatch highlighted Vivo's sleek designs. Media also played around with the Tecno Phantom X2 Pro powered by the Dimensity 9000, including TK Bay who did a video of the Phantom X2 Pro in action.
Year after year, MediaTek continues to deliver on its promise of bringing incredible technology to consumers around the world. As we look to the year ahead, MediaTek will continue to work hard to make great technology accessible to everyone.
Sign up for our monthly newsletter
EXECUTIVE INSIGHTS | LATEST NEWS & EVENTS | PRODUCTS & TECHNOLOGIES