How MediaTek is helping Artificial Intelligence accelerate ingenuity and value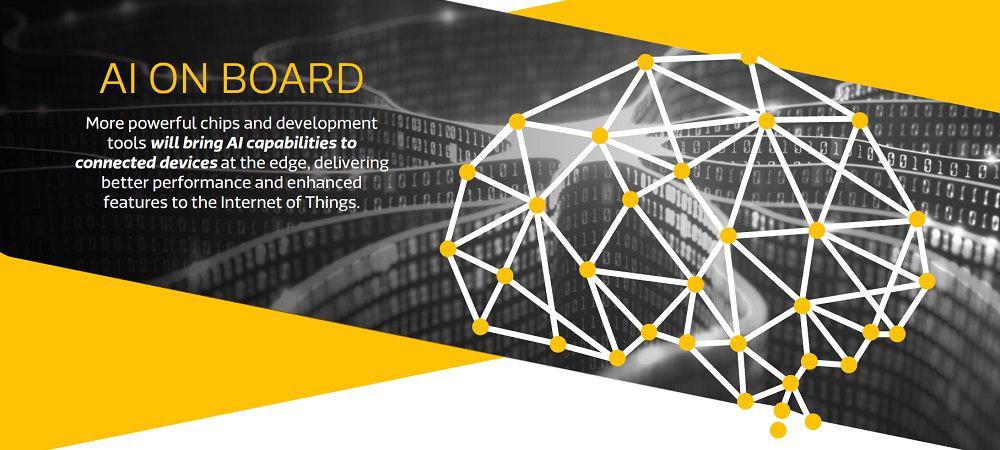 Machine learning keeps gathering momentum, as more powerful chips and OS-level processes take it out of the cloud to devices themselves. Now smart devices can learn about their users and anticipate new ways to serve and delight them, such as faster apps and gorgeously detailed photos. AI processing on smart devices and on IoT devices at the edge will soon become standard capabilities.
MediaTek is helping to place edge AI for easy integration with everyday devices. We are rolling out a forward-looking AI platform strategy, fuelling AI edge computing in astonishing ways and powering 1.5 billion consumer products a year across smartphones, smart homes, autos, and more. MediaTek is helping usher in these advances for consumers by integrating AI into its chipsets, so that users can enjoy new conveniences and capabilities, raising the curtain on an AI-powered future.
As device manufacturers incorporate AI into new offerings, they need processing power, longer battery life, and cost-efficiency. Connected devices require computing power at the edge, rather than the cloud, for faster response times. MediaTek's NeuroPilot AI platform is the vehicle for accomplishing all of this. MediaTek's edge AI enabler brings AI to the chipset level for faster deep learning and intelligent decision-making. That makes implementing and running AI applications efficient and practical across devices. Enhanced AI optimizes features and applications people use every day in mobile devices and at home, including intelligent camera imaging and voice / image detection or recognition.
MediaTek is poised to become the ultimate edge AI enabler, building on its proven records of SoC designs that support smartphones, routers, smart TVs, voice assistants, Wi-Fi cameras, and more. This democratizes technology and makes its benefits affordable and practical, so that more people can connect in creative, productive new ways.
Sign up for our monthly newsletter
EXECUTIVE INSIGHTS | LATEST NEWS & EVENTS | PRODUCTS & TECHNOLOGIES