How MediaTek is Powering the Next Generation of Smart Devices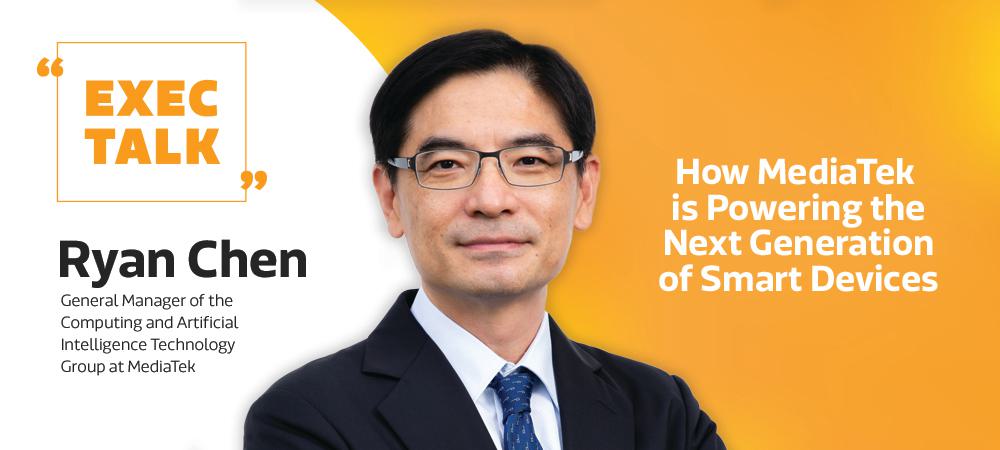 By Dr. Ryan Chen, General Manager of the Computing and Artificial Intelligence Technology Group at MediaTek
On a show floor filled with technology leaders from around the globe, Amazon CEO, Jeff Bezos, stuck his hands into a pair of AI gloves and remotely controlled two wireless robotic arms to pick up and stack objects from afar. While the robotic arms looked like a gadget out of a science fiction movie, it's clear this type of technology offers tremendous potential for a number of industrial applications, medical procedures and more. This is just one example of the amazing innovations we saw at the Amazon re:MARS conference this summer which showcased the latest AI technologies in machine learning, automation, robotics and space.
Global spending on AI is on the rise and is projected to more than double to $79.2 billion by 2022 (Wall Street Journal). AI has truly become part of our everyday lives, integrated into the devices all around us. As AI advances and continues to evolve, consumers are looking for smarter experiences wherever they go. For example, voice assistant technology is no longer limited to smart speakers; today you can buy a voice-assistant enabled microwave, clock or even dishwasher.
At re:MARS, I gave a talk about the growing need for processing AI locally with edge devices – known as edge AI – and discussed how edge AI technology is redefining smart devices. So why are we seeing more processing done at the edge? Here are the key reasons:
Need for faster response times: Processing information locally on a device, rather than sending information to the cloud, reduces lag time for a better user experience.
Growing demand for user privacy and data protection: Users are sharing more and more information with their devices, making privacy and data protection more of a concern. Edge AI processing minimizes security risks by keeping information on a device, instead of sending it back and forth to the cloud.
Need for ubiquitous function availability: Edge AI allows consumers to use smart functions on their devices even when they are not connected to the Internet.
Ease connection requirements: Statista predicts that by 2025 there will be over 75 billion IoT devices installed worldwide. This continuous growth of data created by Internet-connected devices has been posing a challenge for network infrastructure; processing information at the edge reduces the burden on networks.
MediaTek is bringing user experiences to the next level through innovative AI technologies. For example, AI has been deployed to reduce the noise in smartphone camera night shots. In TVs, content-aware AI can optimize the picture quality automatically to replace conventional manual settings.
So how is MediaTek driving this AI revolution? We have created a leading edge AI platform, NeuroPilot, consisting of highly integrated SoCs equipped with powerful AI processing engines (APUs) and comprehensive software tools across our product portfolio. NeuroPilot makes it easier for application developers to get the best performance and efficiency with minimal effort for exploring AI innovations.
As a top leader in the fabless industry, MediaTek has the broadest coverage of product portfolios and leading-edge technologies for a wide variety of devices. There are more than 1.5 billion MediaTek-powered devices sold per year across mobile, home and automotive applications. Leveraging our rich portfolio of computing, communication and multimedia technologies, MediaTek is perfectly positioned to deliver high performance in affordable AI-powered devices to enable AI everywhere.
We can't wait to see what AI innovations will come next. From smarter devices in your hand and cars with more autonomous capabilities, to just about everything in the home, AI will continue to improve our lives. As AI becomes more intuitive and seamlessly integrated in our lives, we're committed to remaining at the forefront of this new wave of innovation
Sign up for our monthly newsletter
EXECUTIVE INSIGHTS | LATEST NEWS & EVENTS | PRODUCTS & TECHNOLOGIES