How TVs Support Our Expanding Social Lives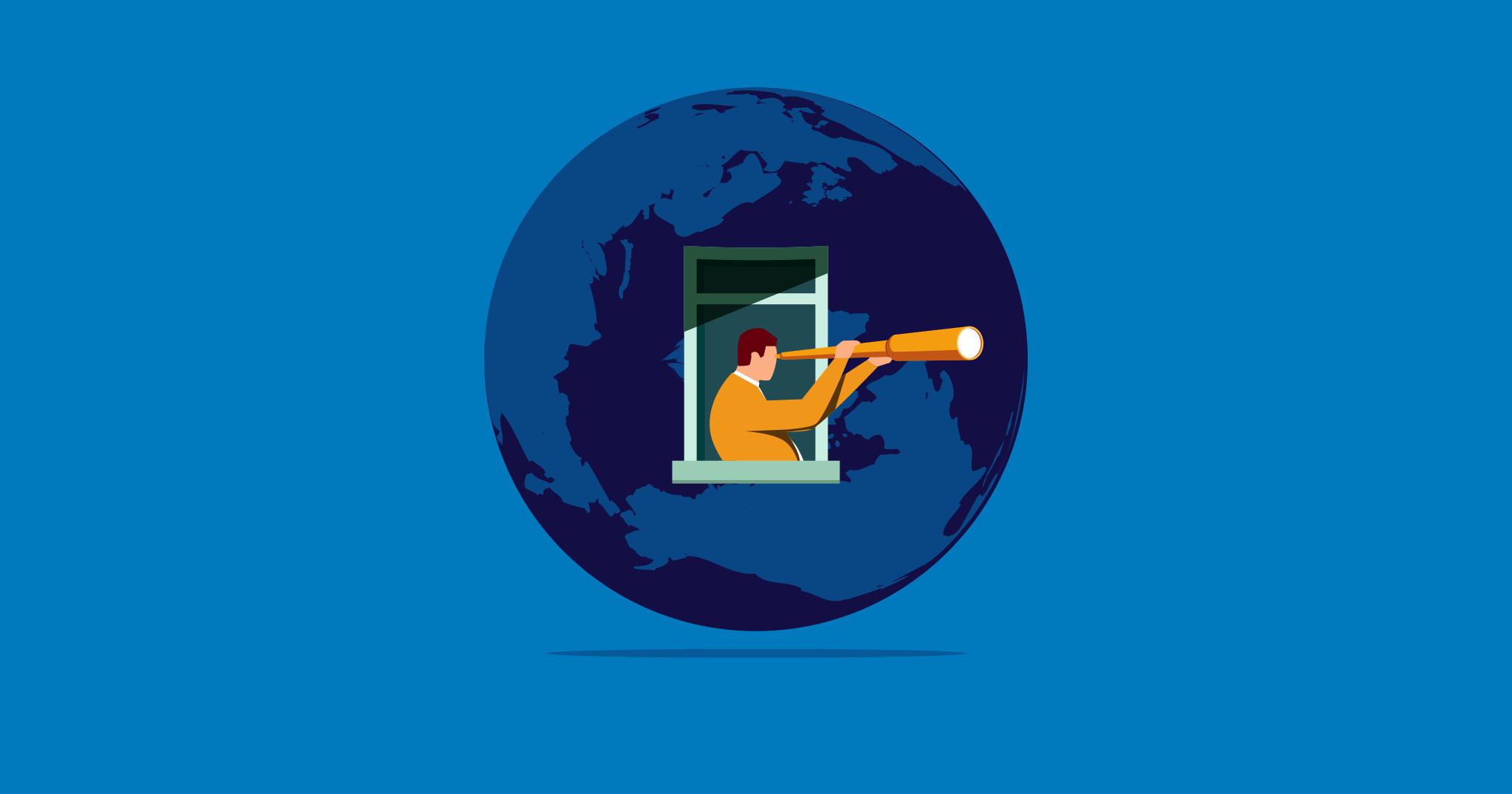 Seventy years ago next month, on Nov. 18, 1951, the first live television broadcast in the U.S. to stretch from coast to coast took place. On the premiere of the show See It Now a split-screen view showed the Brooklyn Bridge and the Golden Gate Bridge simultaneously, an incredible technical feat at the time. The producer of that show, Fred W. Friendly, a CBS executive and television visionary, saw the potential of such an event. Television, he said, "will determine nothing less than what kind of people we are."
It is as true now as it was back then that people are social creatures. Television holds a special place in our lives because it allows us to make and strengthen connections with one another across gaps in distance, language and age. But what has changed is the scale of our social networks and the technological innovation that allows us to connect not just from coast to coast, but from one side of the globe to another. The innovative technology within our televisions today does what was once thought impossible, connecting us with like-minded people around the globe who share our passions and visions for what could be.
Our televisions allow us to create shared moments not only through the content we consume, but also by interacting with one another and, increasingly, sharing an immersive experience that can feel as real as stepping through a door into a new world. The technology within our TVs makes those connections possible on—and beyond—the screen. MediaTek's vision is of a world where those connections never stop growing—which is why our chips never stop improving.
Creating a Social Center, Wherever You Are
Families and friends have been gathering around the TV to mark important moments in history, in entertainment and in their personal lives since TVs were first sold to the public in 1939. Countless communities come together to cheer for their chosen sports team on Sundays or to watch a movie together on Friday nights.
These traditions are part of what defines us. And just as we have changed as people over the decades, the technology within our TVs has evolved. The technology powering our TVs today is revolutionary not just because of impressive stats but because it connects you to what matters and the things that shape your world—the information, people and experiences that make you smarter, healthier and improve life.
Today, for example, families can't always be together in one place: instead, they could be coming together for a shared moment from different nations and across generational and cultural divides. TVs today contain the technology to bring people together for an immersive shared experience—no matter where in the world they may be.
Creating Communities Built on Passion
Through our televisions, we can find people with shared passions, wherever and whoever they may be. HBO's Game of Thrones 10.4M viewers can find each other and build on their connection through social media, gaming, reading, chatting online, video calls, and all the other ways we share what we love today. The connection doesn't stop when the episode is over; today—and tomorrow, as innovation continues to shape our experience—our passions grow stronger and deeper as the technology within our TVs lets us share our vision of where these worlds can take us. From making music with collaborators around the world to learning the secret for your grandmother's apple cake over a video call and then sharing it with your followers, TVs allow us to take our passions to the next level by connecting with the people who share them.
A New Frontier of Enabling Relationships
Today more than ever, people are connecting not just around but through their televisions, and that will be truer with each passing year. To give one example, during the COVID-19 pandemic, the relationship between sports and e-sports fundamentally changed. The line between live sports, video games, and celebrity events blurred to create something new that was more participatory than simply watching a streaming game. This will increasingly become a seamless part of the TV experience as more interactive sets let us see and hear the people we care about while we watch­, and faster refresh rates make it all possible. That blurring of distinctions between what we watch and what we do won't end with sports, of course—we'll be able to receive feedback on our latest video from a colleague and bring loved ones unable to travel into our homes for special occasions through our screens.
Paving the Way for Connection Tomorrow
We have come far over the last few decades as new technology becomes widespread and people continue looking for new ways to connect beyond their TV screen. We now ask more of our TVs than ever: audiences want more than the passive viewing of yesterday but require a more sophisticated TV to support their robust social life. Televisions remain at the center of our social lives because they continue to change just as we do—enabling more connections and expanding our vision of what's possible on the screen, from realistic picture quality to hands-free controls to interactive options and immersive audio.
And the television will remain at the center of our social lives in the future as it continues to provide us with more control and ways to engage, from collaborative tools that can be used to create over long distances to video calls with unparalleled picture quality to TVs that allow us to multitask as we watch, talk, and learn and play.
Our connections to other people are more extensive than ever, and what's inside our TVs supports this growing network. Thanks to MediaTek's innovative technology, our televisions are smart enough to keep these links strong and give us a vision of what's coming next. Demand a television that won't limit where your connections may take you and be part of MediaTek's vision for a future without constraints.
Sign up for our monthly newsletter
EXECUTIVE INSIGHTS | LATEST NEWS & EVENTS | PRODUCTS & TECHNOLOGIES