MediaTek and Intel collaborate to bring 5G into laptops and PCs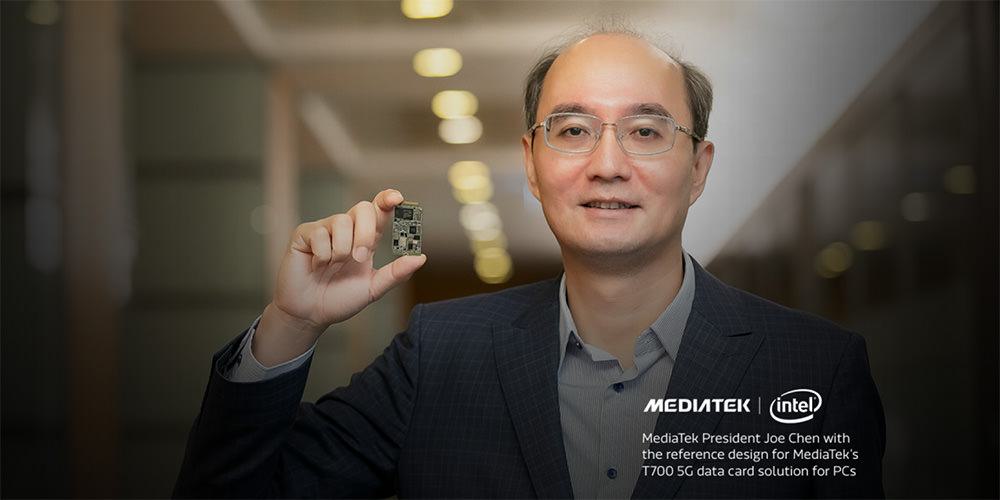 In November 2019, Intel and MediaTek announced a collaboration to bring 5G modems into 'always connected' PCs and laptops. The MediaTek T700 5G modem will bring 5G call and data connectivity to Intel-powered PCs and notebooks. It has recently achieved a milestone in its launch preparations by completing 5G standalone (SA) calls in real world test scenarios. Additionally, Intel has progressed on system integration, validation and developing platform optimizations for the best 'always connected' user experience and is readying co-engineering support for its OEM partners to roll out their own designs based on Intel's future platforms featuring the MediaTek T700 5G modem.
The MediaTek T700 5G modem is built using expertise and technologies developed for MediaTek's 5G modems featured in Dimensity 5G smartphone chips. This means it supports non-standalone (NSA) and standalone (SA) Sub-6GHz (5G-NR) networks, which are best balanced in coverage, range, power consumption and performance. The T700 supports a wide range of cutting-edge cellular features used by global operators, and to ensure comprehensive coverage it is also fully compatible with previous generation networks such as 4G LTE. As you can see in the picture above, the T700 is a tiny add-in board that fits into a typical M.2 socket within the laptop or PC.

Thinking big, the MediaTek T700 5G modem is another milestone in our commitment to roll out advanced 5G technology across the mobile, computing, home, auto and IoT segments to make the fastest and most reliable connectivity accessible to everyone.
The first laptops featuring by the MediaTek 5G modem and Intel next-generation PC platform are expected in early 2021.
Sign up for our monthly newsletter
EXECUTIVE INSIGHTS | LATEST NEWS & EVENTS | PRODUCTS & TECHNOLOGIES