Learn how MediaTek and Acer are empowering online education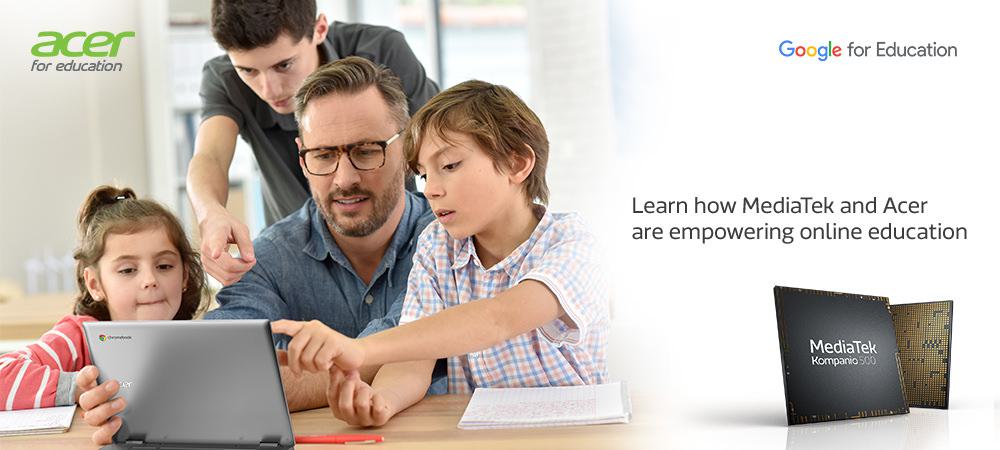 MediaTek and Acer are empowering incredible Chromebook experiences for schools and education establishments, by offering the innovative Acer Chromebook C722 (Chromebook 311 series), powered by MediaTek Kompanio 500, with the ability to meet real education needs in and out of the classroom. We focus on supporting Google's Learn Anywhere device initiative that supports multiple work tabs, Google workspaces and concurrent video recording and streaming.
Why is MediaTek Kompanio a great choice for Chromebooks? Our all-in-one chips offer great productivity performance, genuine all-day battery life and reliable wireless connectivity all built-in. Global brands such as Acer then take our highly competitive chips to make a range of impressive mobile companions, such as the Acer Chromebook C722.
Click here to watch the video and learn more about how Acer and MediaTek are empowering education.

Sign up for our monthly newsletter
EXECUTIVE INSIGHTS | LATEST NEWS & EVENTS | PRODUCTS & TECHNOLOGIES