Media talks: The critical acclaim of Helio P23 and Helio P30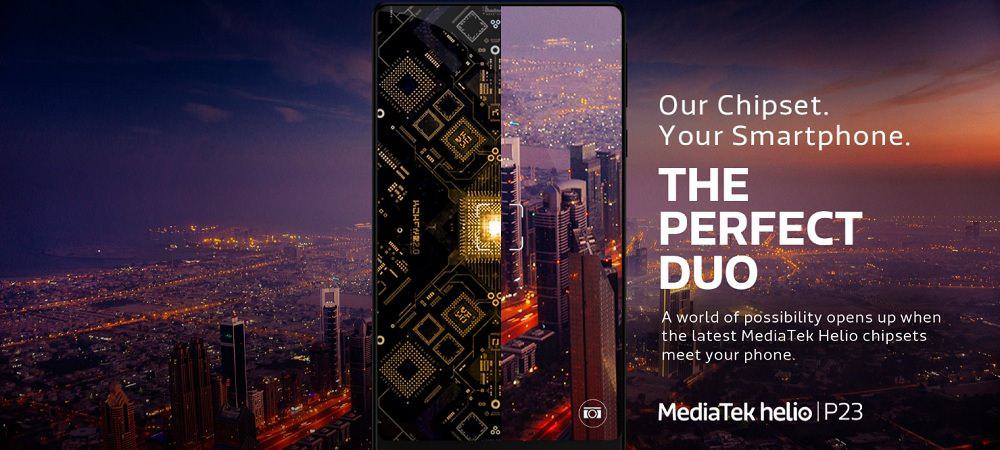 When they were unveiled last month, the Helio P23 and Helio P30 processors demonstrated a whole new world of possibilities for mid-range smartphones. The new Helio chips will allow smartphone designers to create devices that deliver the most in-demand features and refined experiences - delivering high-end polish at mid-range prices.
We call this the "New Premium" – affordable devices that deliver the latest features and performance, and at the same time, challenge the smartphone status quo. This can mean new form factors, new camera specs, or even new modular designs. These new approaches begin to reinvent what premium means – while keeping devices at an affordable price point.
And so far, the response has been phenomenal – but don't just take our word for it? Here's some of the critical acclaim they've received so far:
"New Premium is where MediaTek sees growth and innovation with a projected five billion people entering the mid-market by 2030. This is where the Helio P series fits … Helio P is the real deal." – MediaTek announces Helio P23 and P30, Fuad Abazovic, Fudzilla

"Next year's phones are going to have dual cameras everywhere. MediaTek, which makes mostly midrange phone chipsets, announced a new chip today with support for dual cameras and T-Mobile's 600MHz network. That means we're going to start seeing midrange phones with those features very soon." – MediaTek's New Chips Support Dual Cameras, 600MHz Coverage, Sascha Segan, PCMag
"The focus for the MediaTek P23 and the P30 will be on dual-camera smartphones that narrow the gap separating mid-range smartphones from the high-end offerings … For MediaTek, the aim is to deliver high-end camera features and performance balanced with affordable price points … [and] give its OEM customers a platform with greater flexibility to differentiate their products." – MediaTek Rolls New Smartphone Chips, Alan Patterson, EE Times
"Mediatek is filling out their middle with the new Helio P23 and P30 8C phone SoCs. As is the norm nowadays these two SoCs are all about adding features not raw numbers, something SemiAccurate agrees with. As you know the middle of a range usually doesn't garner headlines because it is always overshadowed by the high-end for speeds and feeds and the low-end for price. That said these devices sell lots of units, and we mean lots and lots because they are the basis for phones that cost half what the halo devices do, give or take. While they may not do everything the big, big and expensive boys do, they do 90+% and cost far less. This is why they sell well." – Mediatek fill the mid-range with Helio P23 and P30, Charlie Demerjian, SemiAccurate
"As the flagship smartphones bump their price range up and up (we're looking at you, Samsung and Apple), there are a lot more arguments for getting a good midrange phone that will give you what you need for day-to-day usage and then some. They might not give you bleeding edge features, but they will do the job efficiently without burning a hole in your pocket. For devices in this market, MediaTek has released the Helio P23 and P30 midrange chipsets." – MediaTek launches Helio P23, P30 midrange chipsets with a lot of oomph, John Hoff, Android Community
Sign up for our monthly newsletter
EXECUTIVE INSIGHTS | LATEST NEWS & EVENTS | PRODUCTS & TECHNOLOGIES