MediaTek helps to bring 5G to India

During August, the team at MediaTek India attended the 5G India Leadership summit in New Dehli. At this event, Mohamed A. El-saidny, Director of Technology, presented some of MediaTek's research into the driving factors and innovations of 5G.
It's expected there will be 8.9 billion mobile subscriptions by 2023, with typical user data traffic growing from 3GB per month today raising to 17GB. The number of wide-area IoT devices are also expected to grow exponentially in the same time frame to reach over 4.1 billion! New business cases based on 5G NR will keep rising such as Telematics.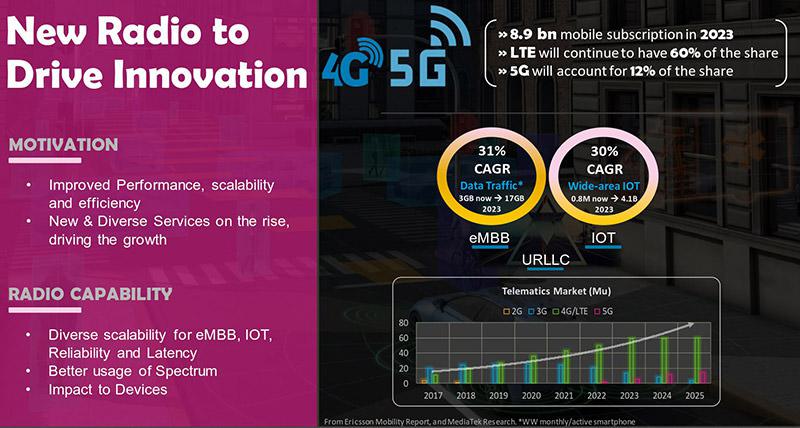 5G offers three focal areas of connectivity upgrades: bandwidth (eMBB), latency (URLLC) and wide-area IoT (mMTC). Applications can tailor their design to balance the need for each factor based on each use-case.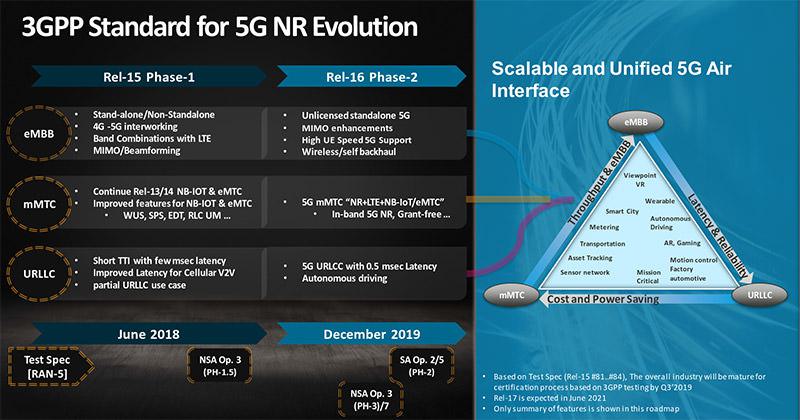 For example, high throughput streaming will benefit applications such as live entertainment to thousands of people at once, whether on mobile device or direct to public or private transportation via infotainment services. A focus on low latency, fast connectivity will make Game Streaming services viable. Ultra-reliability will be a factor enabling autonomous vehicles, or by introducing new social services such as remote-education or -health. mMTC connectivity such as NB-IoT is already driving a new era of sensor networks for a wide range of growing applications.

Having seen the explosive expansion 4G LTE technology and its transformative effects, India is continuing its fast-pace momentum towards 5G. Potential methods of rolling out the 5G infrastructure were presented to representatives from the Indian Government and local carriers. Examples were based on methods employed in other 1st-wave regions such as the United States, China, Japan and South Korea.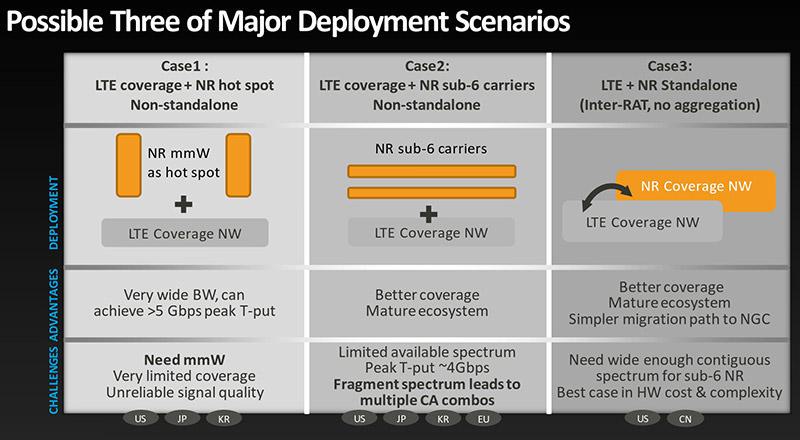 MediaTek has made many active technical and leadership contributions towards 5G commercialization, plus it has established many industry partnerships in preparation. MediaTek is already prepared to meet worldwide market commercialization targets with the launch of Helio M70 5G modem in 2019.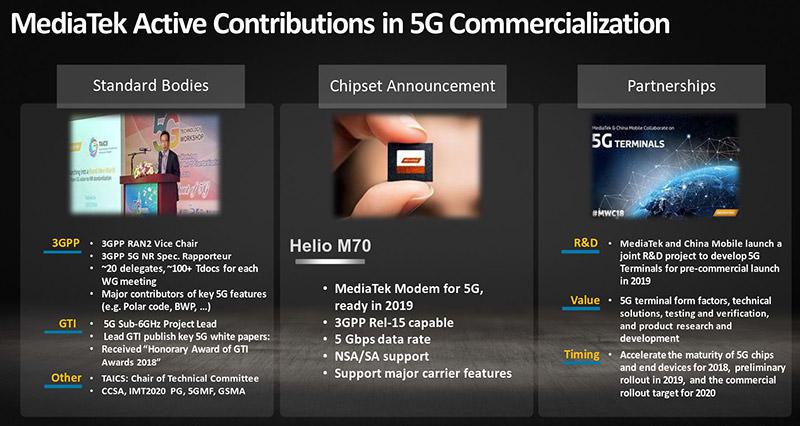 Sign up for our monthly newsletter
EXECUTIVE INSIGHTS | LATEST NEWS & EVENTS | PRODUCTS & TECHNOLOGIES