MediaTek and Micron validate LPDDR5X for Dimensity 9000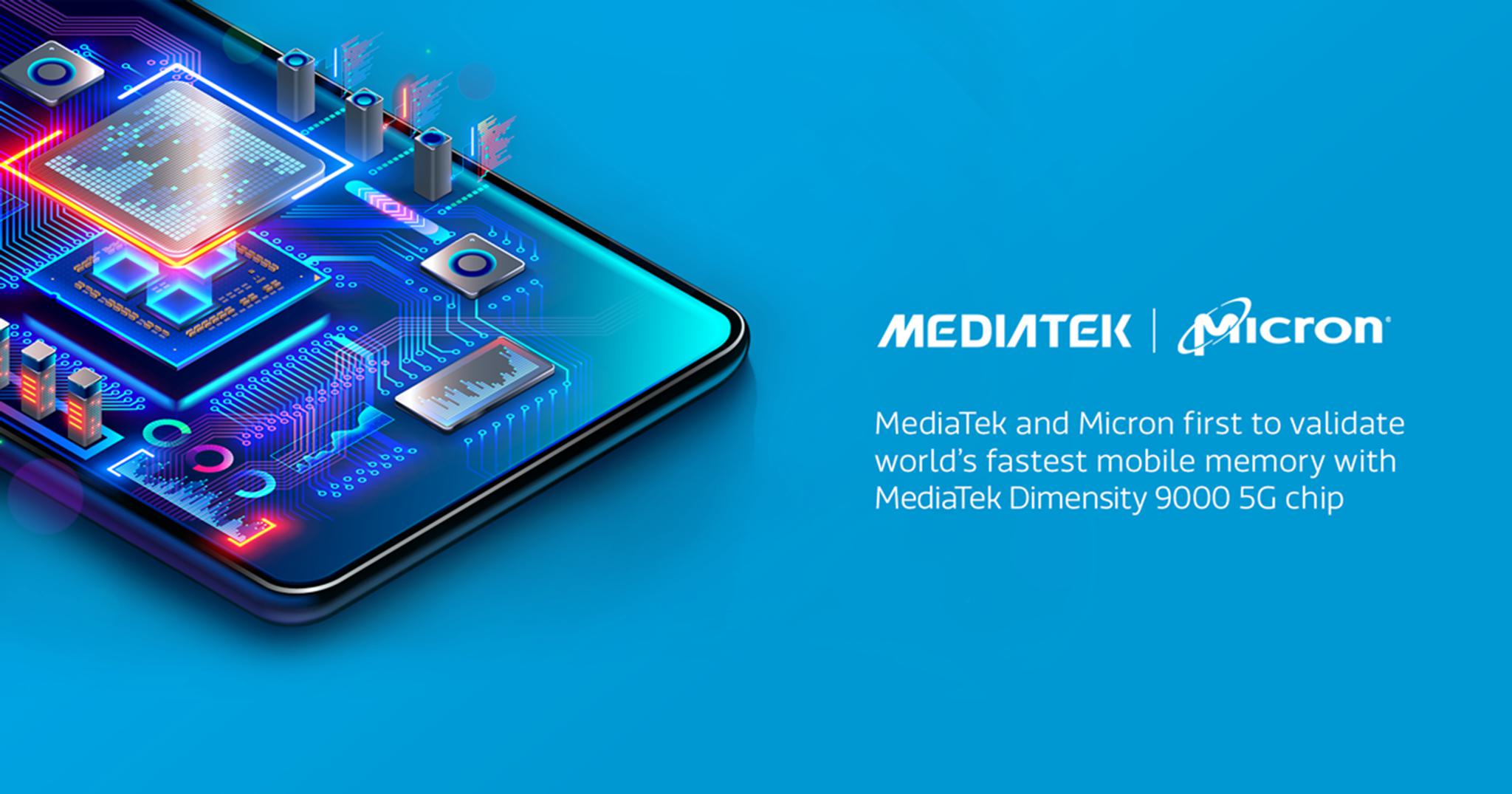 MediaTek has validated Micron's LPDDR5X DRAM to partner its new Dimensity 9000 flagship chip for next-gen 5G smartphones. Announced at the recent MediaTek Executive Summit in California USA, the Dimensity 9000 will be the first to support LPDDR5X memory, which will deliver an industry-leading peak bandwidth of 60 gigabytes per second. LPDDR5X is the next-generation memory that is both faster and even lower power per bit transferred beyond LPDDR5 and LPDDR4X currently used in most smartphones.
Micron is the first semiconductor company to sample and validate this fastest, most advanced mobile memory in the industry and has shipped the first batch of samples of LPDDR5X built on its first-to-market 1α (1-alpha) node.
"Our mobile customers are increasingly demanding higher bandwidth to support complex, data-hungry applications built for the 5G era. With its superfast mobile memory, Micron's LPDDR5X squarely meets this challenge for flagship devices," said JC Hsu, corporate vice president and general manager of the Wireless Communications Business Unit at MediaTek. "The Dimensity 9000 will be the first to support this critical advancement of LPDDR5X, giving carriers and device-makers the capabilities they need to deliver incredible 5G experiences at the flagship tier."
Sign up for our monthly newsletter
EXECUTIVE INSIGHTS | LATEST NEWS & EVENTS | PRODUCTS & TECHNOLOGIES