MediaTek and Unity China Collaborate on Raytracing and Generative AI Mobile Solutions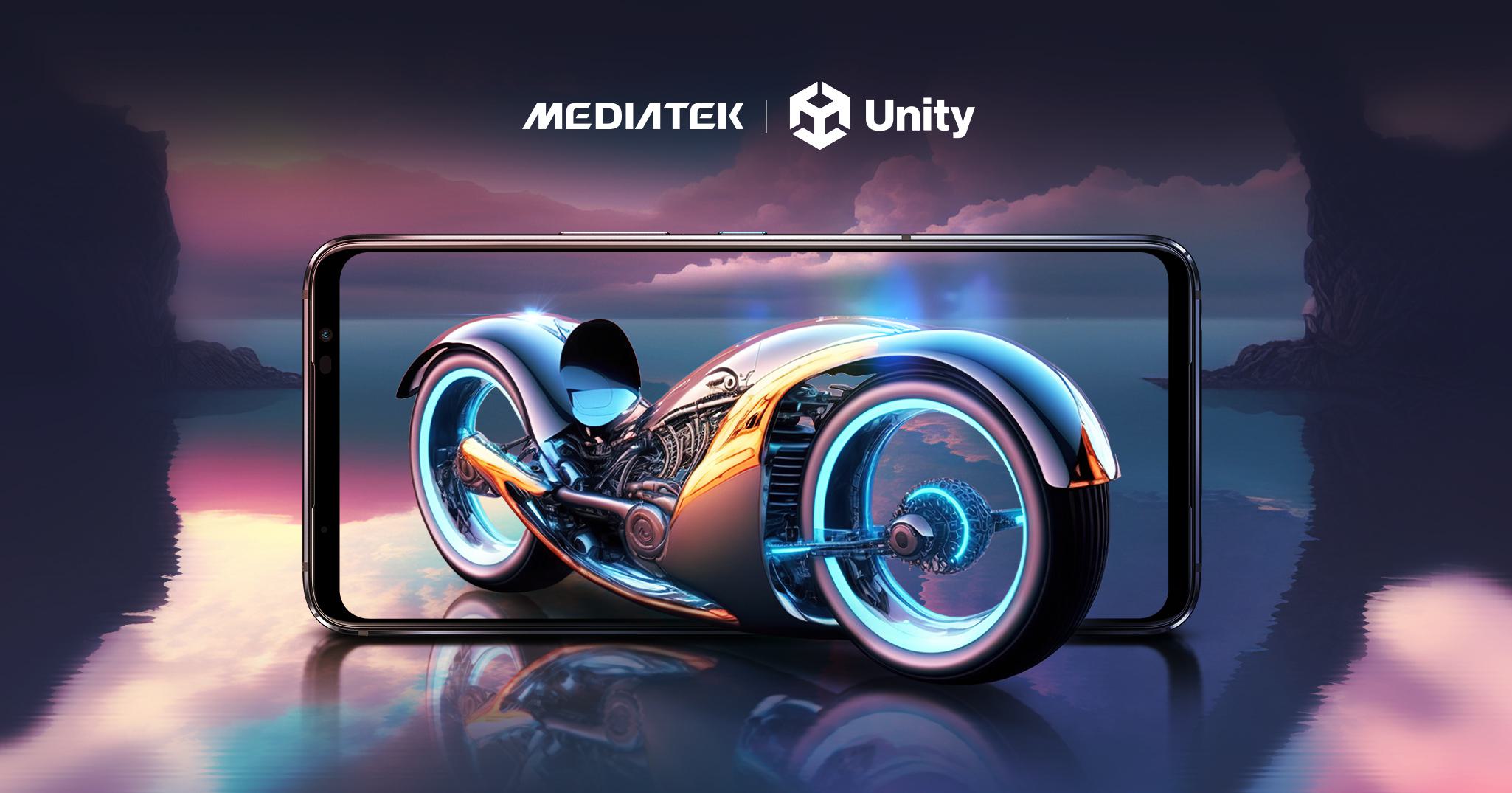 MediaTek and Unity China announced that MediaTek's Dimensity 9200 and Dimensity 9200+ flagship mobile 5G chips have officially become the native platforms for the Unity engine in the Chinese market. Through the convergence of hardware and software, developers can unlock the full potential of the Dimensity 9200 series to create raytracing-enabled mobile games that provide gamers with an immersive light-and-shadow virtual world experience while also offering a more effective development environment to creators.
"By combining Unity China's strength of innovative technologies with our focus on game technology solutions and generative AI, developers and gamers will be able to carry out projects that take entertainment to an unprecedented new level of innovation," said Dr. Yenchi Lee, Deputy General Manager of MediaTek's Wireless Communications Business Unit, "Our collaboration with Unity China is not just a technical cooperation; it's also a way to promote the development of the mobile gaming industry, allowing developers to build and create new gaming experiences more effectively."
Raytracing:
Based on the Vulkan standard Ray Query technology, MediaTek has optimized the "three elements" of raytracing: soft shadows, light reflection, and light refraction. With the launch of devices equipped with the Dimensity 9200 series mobile chipset, more and more mobile game developers will utilize ray tracing technology to create more realistic and gorgeous game content, allowing players to enjoy the immersive gaming experience brought about by real physical light and shadow technology.
Generative AI:
Deploying highly tailored generative AI applications and services to run on user devices offers significant advantages over using cloud-only deployments, in terms of reducing running costs, protecting user privacy, and improving real-time response and personalization.
Since the AI model runs natively directly on the user's device, there's no complexity, latency, or cost associated with model hosting in the cloud. In the future, MediaTek and Unity China will continue to work together to create highly efficient, low-power generative AI solutions that empower developers with unlimited creative potential.

Sign up for our monthly newsletter
EXECUTIVE INSIGHTS | LATEST NEWS & EVENTS | PRODUCTS & TECHNOLOGIES