MediaTek and YouTube enable AV1 video streams on Android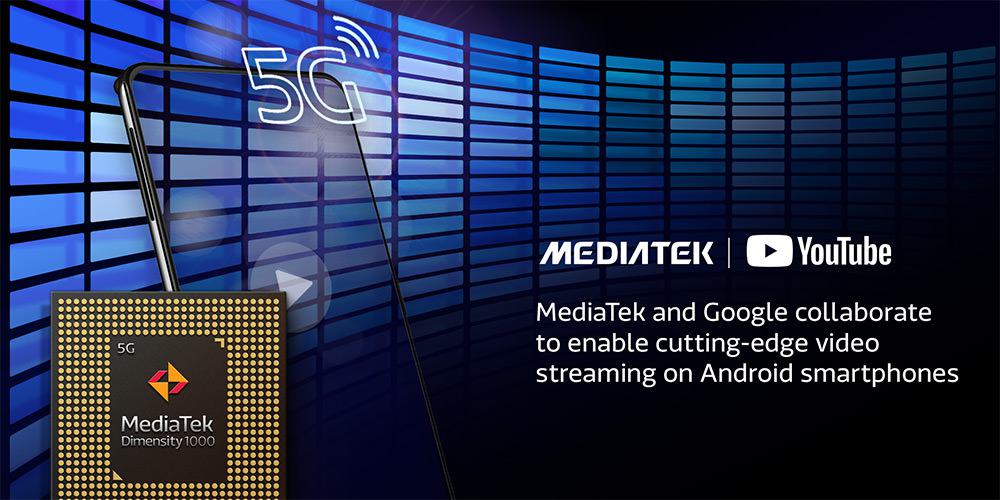 YouTube video streams are moving to use the latest AV1 video codec, and they'll work natively on the MediaTek Dimensity 1000 Series. With 30% more compression efficiency over existing VP9, AV1 lets users stream the same quality for less data, or opt for an upgrade in resolution, visual and audio quality for the same bit-rate.
The Dimensity 1000 is the world's first smartphone chip to integrate a hardware-based AV1 video decoder, enabling it to playback up to 4K resolution at 60 fps with leading power efficiency. Video streaming is most common activity for smartphone users, so power-efficient video decoding to maximize battery life will positively affect a huge number of people. Combined with its ultra-fast 5G connectivity in a single chip, the Dimensity 1000 simply gives the best experience through superior design and capability. The Dimensity 1000 also has hardware decoding for older h264 and more current HEVC (h265) and VP9 as well, giving it comprehensive codec coverage.

Hardware decoding AV1 support for YouTube streams follows our recent support for AV1 on Netflix streams too. As you'd expect from a company with media in its name, we're at the forefront of the industry new streaming codec changeover, with the Dimensity 1000 Series for smartphones and MediaTek S900 for 8K TVs (with Android TV) as the first among a new ecosystem of products AV1 support.

Sign up for our monthly newsletter
EXECUTIVE INSIGHTS | LATEST NEWS & EVENTS | PRODUCTS & TECHNOLOGIES