Apply now! 2nd Annual Smartphone Design Training Program for Indian Engineers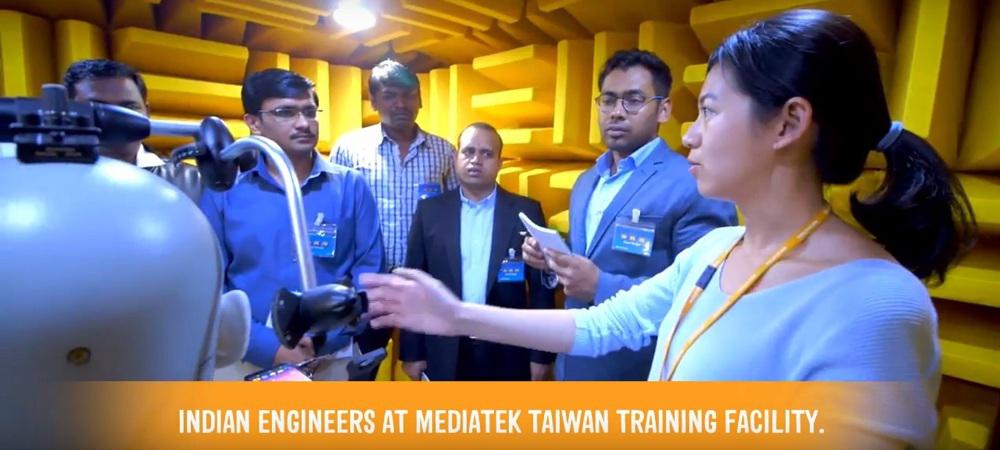 Working with India's Ministry of Electronics and Information Technology (MeitY), MediaTek is running its 2nd annual smartphone design training program to help cultivate Indian engineering talent, and drive the next generation of Indian-made smartphones.
The program sign-up page opens today (7th December 2017) with space for 45 prospective engineers. The training schedule will kicking off on January 19th, 2018 so get your name down asap!
Applicants should have the following experience:
Experienced EE engineers with a minimum of five years of experience
OR
Candidates with excellent academic credentials and a minimum of two years of work experience (of which at least one full year must be in the telecom industry).
The training program features a series of theory courses running from January 19th to February 2nd, 2018, followed by a series of practical courses for three weeks starting from March 10th, 2018. These are hands-on sessions with the lead engineers and R&D personnel from MediaTek, as well as key component ecosystem partners at MediaTek headquarters.
Key aspects of the program include:
Digital, analog, cellular RF, wireless connectivity, and multimedia workshops
Hands-on practice and training including all key components of handset
Mobile phone eco-system & library tours in Taiwan
There's been a MediaTek office in India (Noida) for 13 years, and we've been helping the Indian smartphone market launch and explode in size to become the world's second largest. Building on last year's success, we're planning to make this year's training program even bigger and better!
"MediaTek's support for "Make in India" and our Digital India initiative have delivered a massive leap forward for handset design advancements in India, and the impact of this crucial program will surely continue to be felt across our nation in its second year," said Shri Ajay Prakash Sawhney, Secretary, Ministry of Electronics & Information Technology. "The experience participants gain -- in the classroom and on-location at MediaTek's Taiwan headquarters -- continues to pay dividends for handset design engineers in India and we're grateful for this continued partnership with MediaTek."

Sign up for our monthly newsletter
EXECUTIVE INSIGHTS | LATEST NEWS & EVENTS | PRODUCTS & TECHNOLOGIES