MediaTek and Samsung brings Wi-Fi 6E into 8K TVs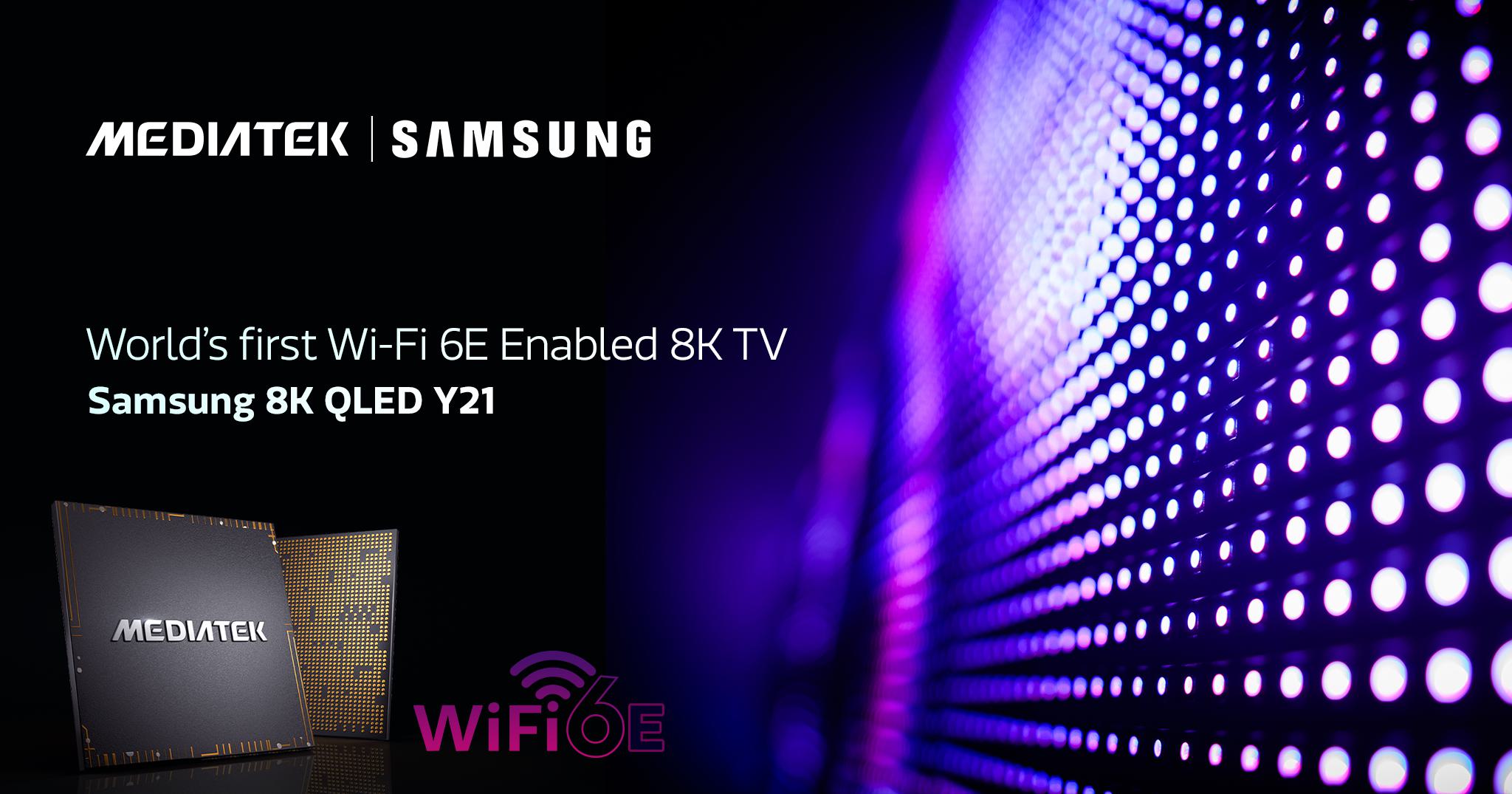 Last year MediaTek and Samsung collaborated to create the world's first Wi-Fi 6 enabled 8K TV. This year, both companies are yet again leading the smart TV industry with unparalleled home entertainment experiences. The Samsung 8K QLED Y21 uses the latest MediaTek MT7921AU chipset, creating the world's first 8KTV with Wi-Fi 6E that delivers the fastest, most reliable smart TV connectivity.
The MT7921AU supports Wi-Fi 6E and Bluetooth 5.2 from a single, highly integrated platform. With up to 1.2 Gbps data throughput, consumers can enjoy reliably smooth streaming and gaming for uninterrupted entertainment.

Wi-Fi 6E is designed to make use of uncongested bandwidth in the 6GHz spectrum and offers numerous advantages over previous Wi-Fi generations, such as significantly faster multi-gigabit data throughput, lower latencies and the latest security and connection reliability features.
Sign up for our monthly newsletter
EXECUTIVE INSIGHTS | LATEST NEWS & EVENTS | PRODUCTS & TECHNOLOGIES